Ken Watts
For Branch President
I'm Ken Watts, a lifetime member of the NAACP and active in the High Point Branch for six years and I am seeking your support for the office of President. I am running with fellow Aggie and High Point lifer Tony Graham who's wisdom I've come to cherish and rely upon. We have a shared vision to make this Branch a more modern, more open, more loving, and more effective organization. I hope we can count on your vote for Ken Watts as President and Tony Graham as 1st Vice President!

Vote

for Leadership That

Listens

I am committed to being a leader who listens and allows other voices to be heard. For us to achieve success, it is essential that we come together and treat each other with respect as fellow human beings deserving of love and compassion.
Saturday
November 12, 2022
8:00 AM – 8:00 PM
We look to streamline communication through various means. Branch members will have access to a wealth of information readily available through the following means:
– Website
– Social Media
– E-mailed Newsletters
We are only effective as a unit. We, as branch members, represent a wide array of civic, religious, social and various other community organizations. Our branch has that AMAZING DISTINCTION.
We look to find out how to engage with new, current and former members through various means.
Surveys
Phone Calls
Town Halls
Community Events & Collaborations
"Pop-Up" Conversations
My top priority as President will be to establish a culture of mutual respect and openness within the branch. I believe good leadership must listen to members and value diverse ideas.
Transparency
Accountability
Integrity
Collaboration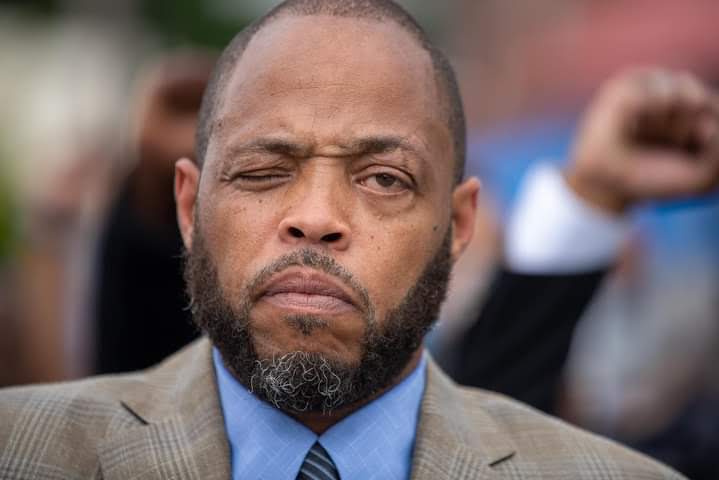 I was born in Fayetteville, NC and moved to High Point, NC at the ripe old age of 2 years old. During my educational upbringing, I had the esteemed fortune of attending Wesleyan Day Care, Christ the King Catholic School, Immaculate Heart of Mary Catholic School, Northeast Middle School (formerly Northeast Junior High, now A. Laurin Welborn Middle School) and T. Wingate Andrews High School.
During this period, I attend church at Christ the King Catholic Church and was very active in several youth organizations such as a founder member of the Ebony Heritage Club at Andrews, Top Teens of America and the Kappa Beautillion, to name a few. I mention this to only speak to needs of "access and exposure" to our youth and their families. This is a true passion of mine…delivering access to those who do not have the means, especially our disproportionately excluded Black citizens.
After Andrews, I attended North Carolina Agricultural and Technical State University later obtaining my B.S. in Accounting from the University of South Alabama in Mobile, AL. In Mobile, I worked a failed re-election campaign of Thomas Sullivan but gained a wealth of knowledge about how to approach a campaign. It would take me 49 years to tell you all about me but here are some things you may not know:
I am a son, dad, granddad, family man, friend, mentor and community advocate
I have several years of accounting experience but now I teach middle school math
I grew up in the "village concept" and understand the need and how to get back to this concept
I currently serve as our branch's Education Chair and will continue to make this a top priority
Continuing my role as a co-advisor for the Youth Branch, we will work with our youth and adult branches to find ways for us to better connect and build with each other
I am a Co-Founder of Uniting Black Men for Change, the Piedmont Tigers Youth Football and Cheer (through Elite Performance Sports NC)
Assisted with the establishment and/or operations of several local non-profits
Connected dozen of individuals and/or organizations through "like-minded" assessments
I FULLY SUPPORT Ken Watts' candidacy as our next Branch President as I feel we must support and guide our younger generation's willingness and ability to serve our community. WE MUST EMPOWER THEM TO DO SO!!
I would appreciate your support of me as your next Branch 1st Vice President
Ready to take the next step and Vote?
Here's What You Need to Know…
Important Note: Voters will receive notice by email or text and must click to vote on their computer, phone or tablet.
All voters must have an email or cell phone with internet access to receive a ballot.
Remember to check your Spam/Junk/Promotions folders if you don't see it by 8:00-10:00 AM.
To vote in the election, you must be a member in good standing before October 14, 2022.
You can vote between 8:00 AM until 8:00 PM EST.
This is a secret ballot. No one at the Branch can see how you voted.
Need Help Voting?
Call the NAACP High Point Branch Secretary
(336) 887-2470 
Don't worry, you still have time! Make the call now and get you the help you need. 
Voting Overview
Here's what you'll see when you cast your vote in Election Buddy. Remember to look for Ken Watts under President and Tony Graham under 1st Vice President.
These should be right at the top of the ballot.
All voters must have an email or cell phone with internet access to receive a ballot.