For small businesses, receiving payments is a critical part of your operations. When customers decide to make a purchase, your online store must be ready to accept their payment. 
A payment gateway helps facilitate the purchasing process. Payment gateways make it easier for customers to do business with your brand. You will need this tool to accept online payment methods, like credit and debit cards. 
In this post, you'll learn how to select the best payment gateway for your WooCommerce store and review six different options. 
How to Select the Best Payment Gateway for WooCommerce
Payment gateways are a necessary component of your online store. So, it's important to select a tool that fits the needs of your business and customers. 
While all payment gateways have a similar primary function, these platforms vary when it comes to processing fees, internal policies, and international capabilities. You want a payment gateway that offers long-term benefits without increased costs. 
When selecting a payment gateway, you'll want to consider the payment method types, setup fees, data security options, and fraud protection. Lucas Miller, the founder and CEO of Echelon Copy LLC, offers his insight: 
"In addition to upgrading your website's security to prevent data theft, brand owners should use payment processors that can identify and block fraudulent payments. Even basic fraud filters can go a long way in helping you avoid chargeback fees."
Also, look into additional payment gateway features that could benefit your business. Maybe you need recurring payments, a custom checkout interface, or even a dashboard to respond to refunds.
The Best Payment Gateways for WooCommerce
1. Square
Square helps businesses of all sizes. Whether you're running a side hustle or a full-time online brand, this tool offers you the flexibility to grow your business with confidence. 
With Square, all your transactions are safe and secure. You can accept all major credit cards, Square gift cards, Apple Pay, and Google Pay. 
You can launch your business with no monthly fees. Square gives you the option to only pay when you make a sale—2.9% + 30¢ per transaction. Or you can upgrade to a paid plan for more advanced features, like a custom domain or customer reviews.
Plus, this payment gateway comes with machine learning to spot and block payment fraud. You'll get insight into payment fraud patterns, so you can set custom rules and alerts to manage any future risks.
2. Stripe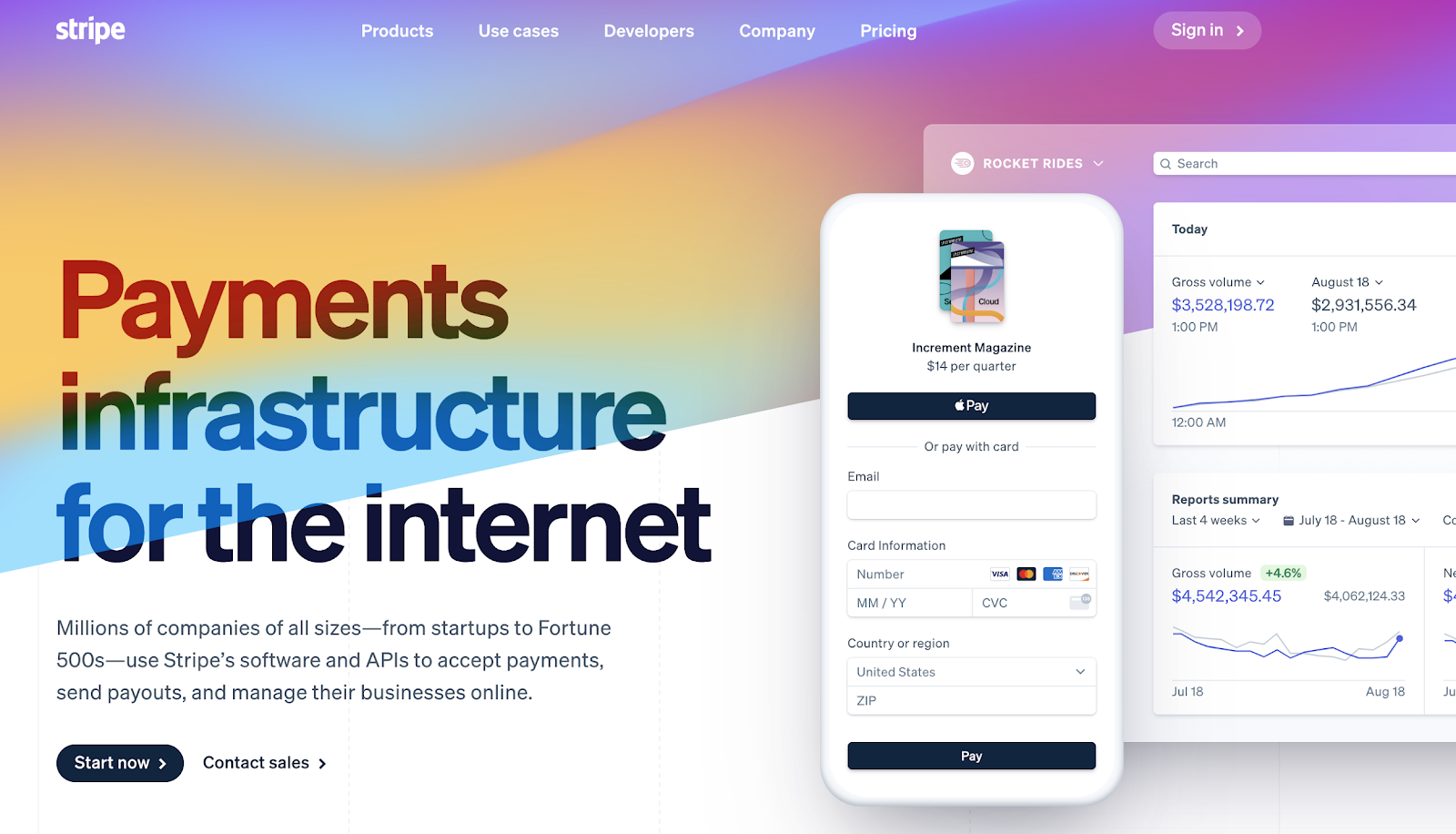 According to comScore, consumers spent more than 24% of their discretionary funds online in the first quarter of 2019. This spending represents an opportunity for small businesses to boost their online sales.
Stripe allows you to accept payments from consumers from all over the world. Whether you're an eCommerce store or a subscription-based business, this tool helps you capture more revenue. 
With a quick setup, you can accept credit cards, debit cards, and mobile wallets. The platform also supports currency conversions for your international customers. 
In addition, your business receives fraud protection with Stripe's machine learning feature that increases authorization rates on every payment.  You get access to this platform with pay-as-you-go pricing at 2.9% + 30¢ per successful card charge.
3. Authorize.Net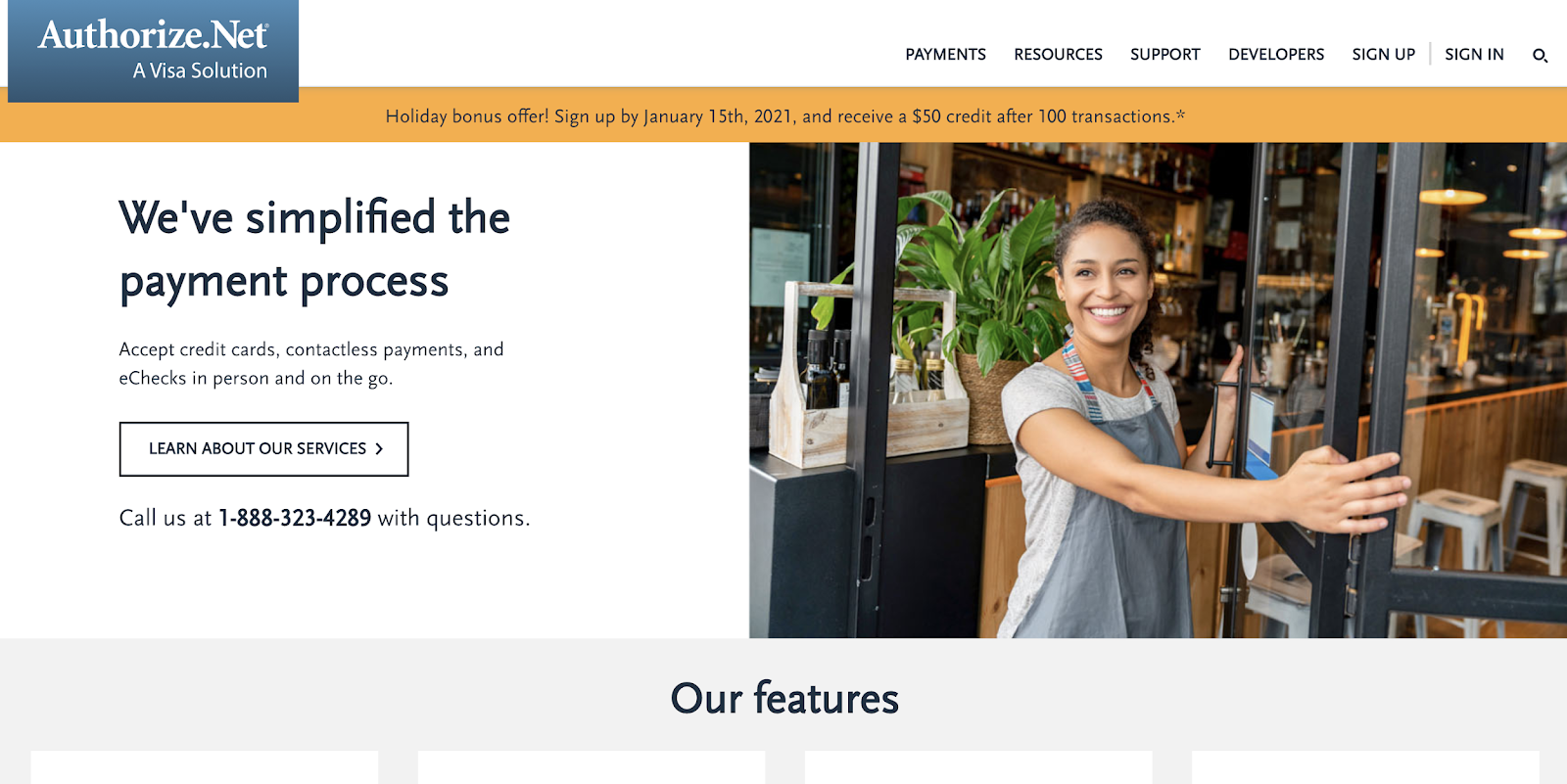 With Authorize.Net, your business can offer customers a variety of payment options, including debit cards, credit cards, and e-checks. You even can accept digital payments from Apple Pay, PayPal, and Visa Click to Pay. 
Do you serve customers worldwide? No worries; this platform also accepts international transactions. You can process payments via your website, mobile app, or manually.
The billing subscription feature allows you to customize trial periods and pricing for your customers. Moreover, you can get rid of manual billing expenses. You can now manage your subscriptions with email notifications about upcoming credit card expirations. 
Authorize.Net includes advanced fraud detection along with secure customer data storage to minimize any risks to your business. For answers to common questions, reach out to their award-winning support team.
4. 2Checkout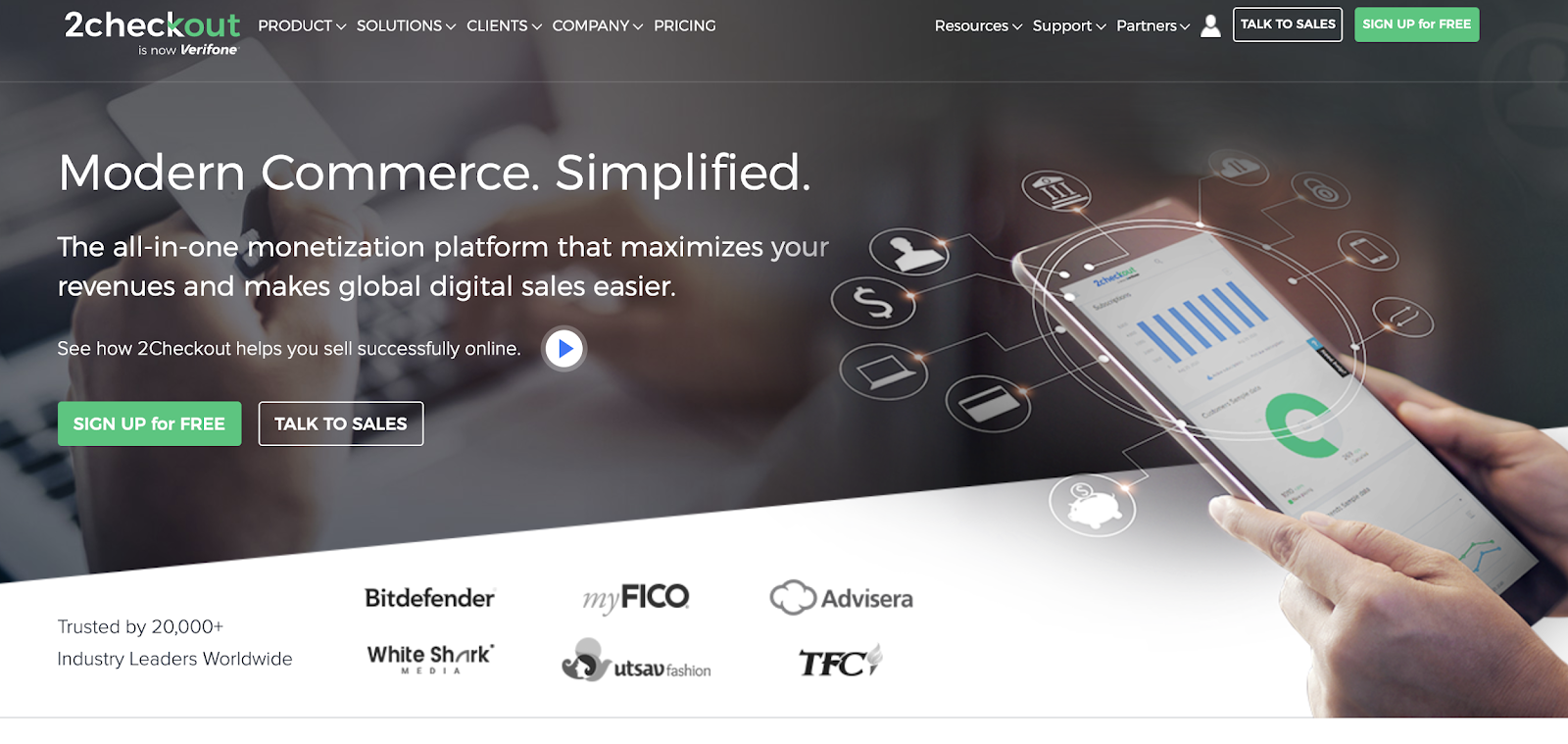 Jupiter Research reports that the number of people using digital wallets will increase to nearly 4 billion, or 50% of the world's population, by 2024. This research validates the need for small businesses to expand how they accept customer payments. 
With an easy setup process, 2Checkout offers flexible purchase options with a configurable shopping cart. The best part is that this platform doesn't require any design skills or the need to hire an IT expert.
Choose the right checkout experience for your customers. 2Checkout offers hosted carts with a responsive design and optimized purchase flows. Or try the inline cart that is mobile-friendly to increase conversion rates on smartphones and tablets. There's also built-in A/B testing for you to experiment with the layout of your carts, purchase flows, promotions, and emails.
5. WooCommerce Payments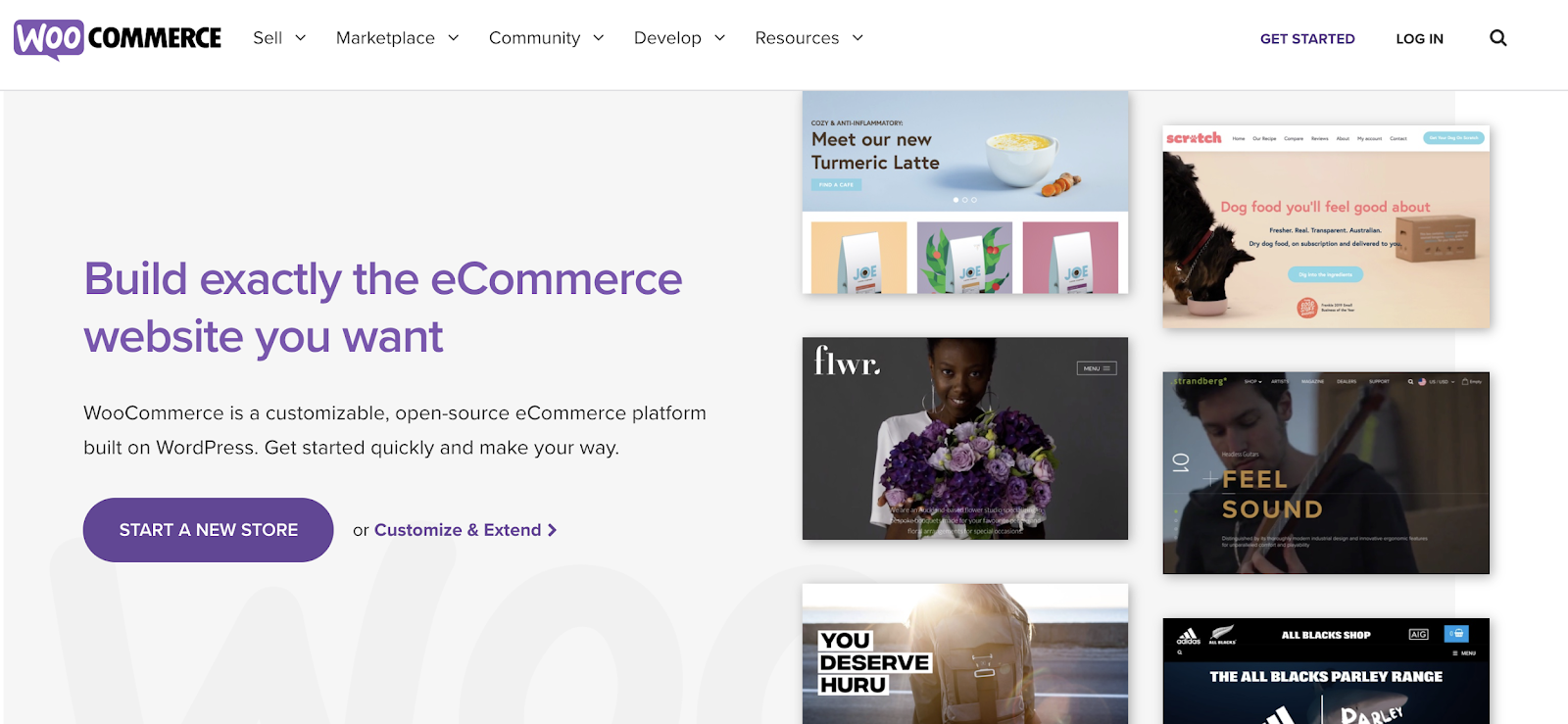 WooCommerce Payments is a payment gateway for managing all your transactions from your WordPress dashboard. Your customers can pay you directly using a major credit or debit card. 
Without having to log into a separate payment processor, you can view the details of your payments and refunds, respond to disputes and chargebacks, and track any deposits. 
This simplified payments management platform is free to install—no setup fees or monthly charges. You can pay as you go, starting at 2.9% + $0.30 per transaction for United States-issued cards. 
Right now, WooCommerce Payments is only available to merchants based in the United States. However, you can accept payments in USD from customers anywhere in the world. If you ever need help with installation, setup, or use, you can contact their support team.
6. Braintree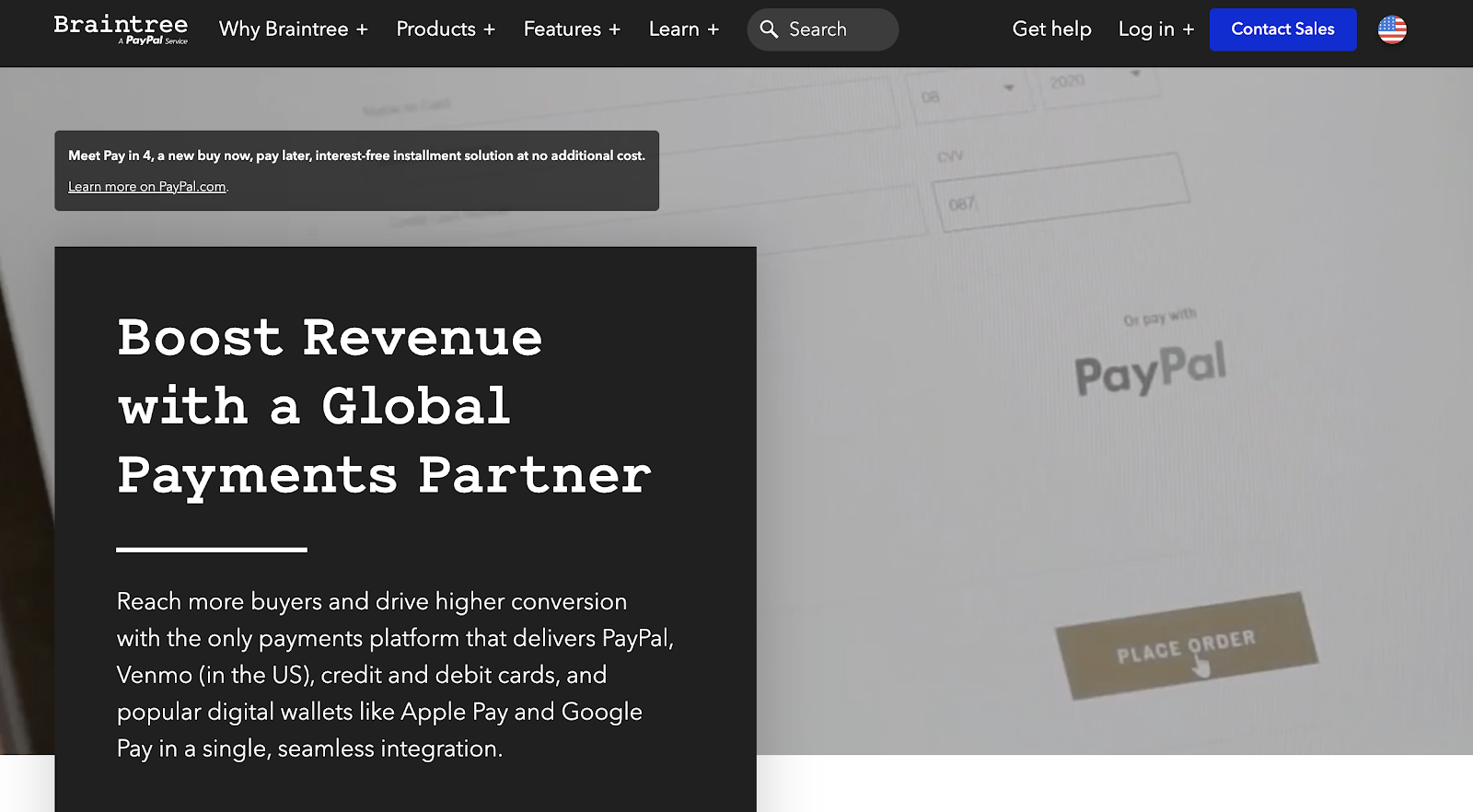 Research shows found that 60% of Americans believe the United States will soon become a cashless society. As a result, your business will need new ways to accept payments from customers. 
Braintree helps you drive revenue growth by accepting and processing cards, PayPal, and digital wallets, like Venmo, Apple Pay, and Google Pay.  You also can set up buy now, pay later options as a bonus convenience for your customers. 
This platform offers a ready-made payment interface to streamline the checkout process. If you need a more tailor-made UI, that's available as well. 
Braintree meets PCI compliance. This tool manages cardholder data in a secure vault using multiple encryption keys with split knowledge and dual control. No one can access the data without the key.
Which is the Best Payment Gateway for WooCommerce?
The best payment gateway is the one that fits your current and future business needs. From transaction fees to recurring payments, evaluate each of the above-mentioned options to increase your online store sales.