Cross-border eCommerce – shoppers buying from merchants in other countries – increased by 21% from the start of 2020 to May. It's a trend that may be here to stay, as customers get used to the expanded choices available to them outside their home countries. 
International eCommerce benefits store owners, too. There's room to grow your overall revenue, of course. And cross-border selling can be a buffer against regional ups and downs, because even when one country's market is having trouble, customers in another may be ready to buy. 
Consider how cross-border shopping has boomed in Europe, Asia and the Australia/Pacific regions: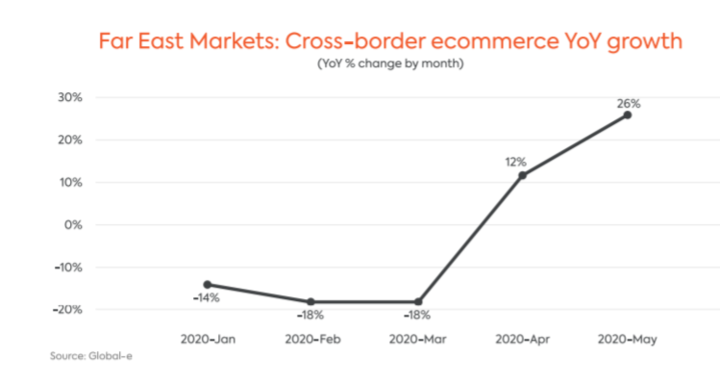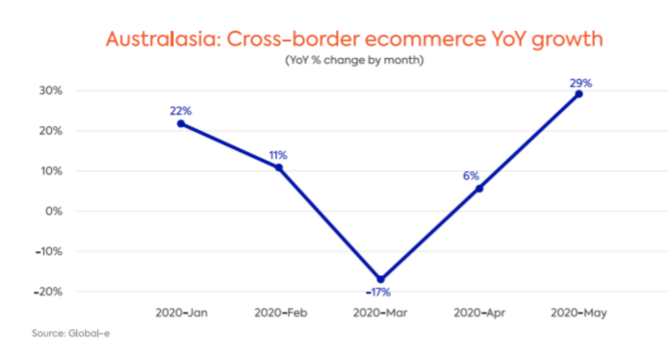 If you only sell within your home country now, or if you're open to international orders but only get a few, here's how to take your online shop from a strictly domestic audience to an international market. 
Plan your international eCommerce strategy
Start by thinking about where it makes the most sense for you to sell. You'll need to consider:
Language
Shipping distance
Product demand
Laws and taxes
Let's break those down.
1. Language
Your first foray into international eCommerce will be easier and less expensive if you know the language where you want to sell. You'll save time and money translating your marketing campaigns, and you won't need to hire multilingual customer service representatives. 
Fluent in more than one language? Score! You have more options for starting your international expansion on a shoestring. Do keep in mind that creating multiple versions of your customer-facing communication takes time, even if you can do it yourself. 
What about translating your website? We'll get to the tools for that in a bit. But first, let's look at some other practical considerations that can help you decide which country is right for your first cross-border market.
2. Distance
Distance doesn't matter a bit if you sell digital goods for download. It matters a lot if you're selling physical goods that have to travel by ship or plane.
If you sell clothes in the U.S., for example, there's probably no language barrier keeping you from selling into Australia. But will Australian shoppers pay more and wait longer to get your goods delivered? Maybe – you'll have to research customer preferences in the markets you're interested in.
3. Demand
Categories that usually sell well internationally include clothing and accessories, consumer electronics, toys, beauty products, collectibles, fitness and outdoor gear, and jewelry. 
However, those categories are only a guide. What matters is demand for what you sell in the target market you're researching. For example, if you want to sell your leather handbags into Argentina, your items will compete with that country's internationally renowned leather goods.
4. Laws and taxes
Each country has rules about which products can be imported, how they're classified, label requirements and more. For example, if your U.S.-based store specializes in collectible stamps and coins, you won't be able to sell them to customers in Canada—they're banned as imports. 
For each country you're considering, check the government website's import rules. Or for a faster rundown, check the prohibited and restricted items lists maintained by FedEx, UPS, and other shipping companies. You'll also need to look at import tariffs and privacy laws for the countries you're considering.
Once you've found a country that's a good fit for what you sell online, how can you let shoppers there know you're ready to serve them?
Reach cross-border buyers through marketplaces and your eCommerce website 
We've talked before about why eCommerce marketplaces are worth considering, even if you have an active eCommerce website. Selling on a platform like Mercado Libre in Latin America or Rakuten Ichiba in Japan can help you build brand recognition your target market—and drive traffic to your website as you build relationships with new customers. 


Not sure what marketplaces operate in your target cross-border market? Webretailer has sorted out the world's biggest marketplace platforms by region.
OK, but what about your website? 
If you're selling into a marker where your target customers speak a different language, you'll need to translate your website, or "localize" it, as they say in cross-border eCommerce. 
Fortunately, most eCommerce platforms make localization easy for you. For example:
WooCommerce has a step-by-step tutorial on adding multilanguage capability to your WordPress site, creating a multisite on your existing site, installing the MultilingualPress plugin, and setting it up.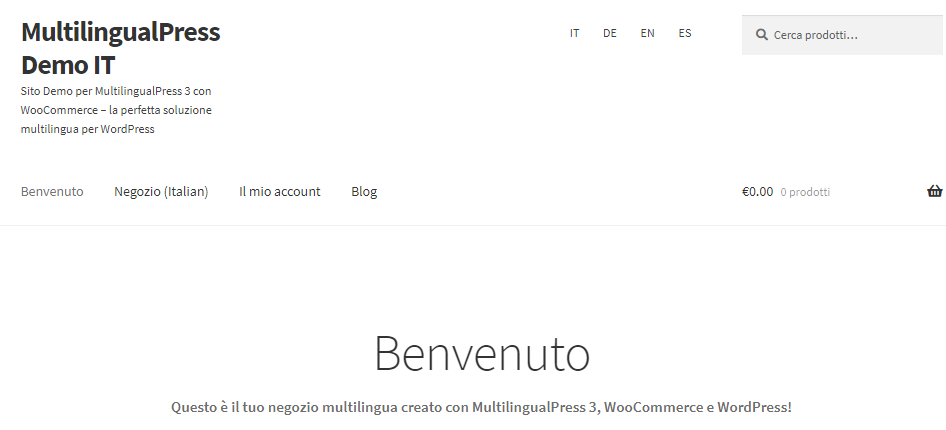 Another option is WooCommerce Multilingual. Like MultilingualPress, it helps with SEO and local issues like privacy notices and currency.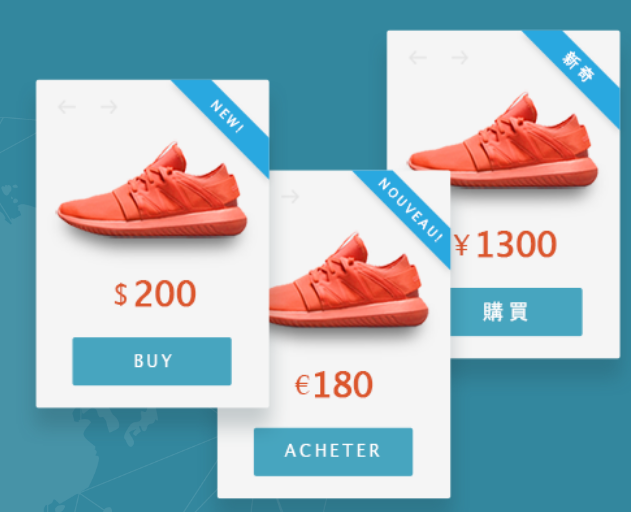 Offer payment options your cross-border eCommerce customers can use
A good multilingual plugin will automatically display your store's prices in the currency your customers use, based on their location or the language option they choose, and it may have a feature that lets you offer different payment services depending on where your customers are shopping. 
The ability to offer the right payment options is important because preferred methods vary by region, and not all options are available in all countries.
For small online stores, PayPal is a good international option to start with, because it's used in many countries. As your customer base in another country grows, you can look at adding local payment options to boost sales even more.
Adjust your fraud filters to accommodate cross-border orders
Some store owners automatically reject all international orders because they're worried about fraud. But for the most part, cross-border orders are about as risky as domestic ones.
However, some fraud screening plugins and services will automatically rate cross-border orders as more of a fraud risk, which can prompt some sellers to hesitate. To avoid getting flagged every time an otherwise low-risk order from abroad is placed in your store, you may need to adjust the rules your fraud detection program uses to score orders. 
Once you make those adjustments, keep track of your approval, rejection and fraud rates. You may need to go back and fine-tune the settings to avoid turning away good customers or letting fraud slip through.
Find the best international shipping options 
The best cross-border shipping service? That depends on how often you ship, the size and weight of the things you're shipping, where they're going and how fast they need to go. 
You can compare rates and delivery speeds for the four major options: FedEx, UPS, USPS and DHL. You can also use a third-party shipping tool like Shippo, which helps you find the lowest rates among different carriers for each item you need to ship.
With a solid plan, a localized website for your cross-border shoppers, a marketplace presence and a way to manage international shipping, you're ready to start selling into another country. 
As you start getting orders from abroad, watch your metrics just as you do with your domestic business. How are shoppers finding your site? What keywords and products do they search for? What customer service questions do they have? And what do they buy? 
By getting to know your new cross-border customers, you can tailor offerings to that market that help your eCommerce business grow from a local outfit to an international operation.