Most of us have shopped online this year more than ever, to follow pandemic restrictions, find items that fit pared-down budgets, or get items that are out of stock at our neighborhood stores. As a result, even consumers who were brand-new to digital shopping at the start of 2020 have had months to develop some distinct preferences and new expectations when they visit an eCommerce store. 
Meet those preferences and expectations and you can turn those visitors into loyal customers. Don't meet them, and those visitors may go somewhere else to buy. 
Here are three emerging eCommerce trends you can harness now to give online shoppers what they want and win more customers in the year ahead.
1. Buy now, pay later 
Offering a way to pay in installments is great for customers who don't want to pay credit card interest, or who don't have credit cards. But setting up and managing recurrent payments can be a hassle and a fraud risk for merchants. 
Now, there are several major players offering third-party Buy Now Pay Later (BNPL) services that make it easier and safer for you to offer installment options for customers. BNPL has reached 7% of US shoppers this year, according to Forbes and The Hustle.
The Hustle reports that high earners and millennials really like BNPL, which is why merchants like Nordstrom offer it on their designer products as well as stuff at lower price points.
Adding a BNPL option to your online store can shift some of the liability for potential fraud from you to the BNPL provider, and it frees you from having to prove each month that you have customer authorization to run the recurrent transaction. And unlike layaway, your customers get their items right away—no waiting until the last payment is made.
How does BNPL work for merchants? First, you'll need to sign up with a BNPL service. Three of the largest are Klarna, Affirm and Afterpay. Each has its own minimum requirements and rules for merchants, but in general, you can expect to: 
Get paid up front for each BNPL order by the BNPL provider.
Pay a transaction fee to the BNPL service for each BNPL order. 
Take international orders without offering your own currency conversion tools or local payment methods.
Have your store listed in the BNPL store directory for its app users. For example, Afterpay has featured directory categories for small businesses and Black-owned online stores ranging from small fashion boutiques to Rihanna's Fenty Beauty.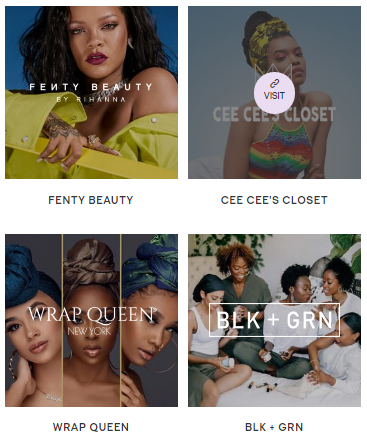 When you're shopping for a BNPL partner, first make sure their platform is compatible with your e-commerce platform, whether that's Magento, WooCommerce or something else. Read the agreement terms carefully, check out merchant and customer reviews, and see what support they offer for their partner merchants. 
2. Local same-day and next-day delivery      
New data shows that 90% of customers prefer home delivery over going to the store, so if you're not offering delivery, you're not delighting 90% of your shoppers. Here's how to offer reliable delivery for your store.
Start by deciding if you want to hire your own driver(s) or contract with a delivery service. 
If you have the budget to pay someone part-time or as-needed to make local deliveries for your store, you have more control over when deliveries are made, how your driver looks when they deliver (wearing a shirt or tag with your store's name and logo, for example), and direct feedback from your delivery person about what works and what doesn't with your delivery system. 
When you hire, you also have responsibilities to screen and train your driver, make sure they have insurance, and reimburse them for miles they put on their vehicle while delivering for you.
If making a direct hire isn't in the budget, or if you'd rather not take on the administrative tasks that come with hiring and managing an employee, you can work with a delivery service in your area. You can partner with an app-based service like Favor or Dropoff that will deliver your items to local customers for a fee per order. Or you can set up an account with a local courier service to give your nearby customers' orders the white glove treatment. 
Before you make your choice, review the service's insurance coverage, on-time rates, user reviews and policies regarding lost or damaged items.
3. More value for your customers 
The economy is expected to start recovering in 2021, but consumers are likely to keep being careful with their spending. For your business to survive and thrive, focus on adding value for your customers, whether that's new features on your products, more service offerings, VIP support or something else.
Here are some options to consider:
Discount subscription plans (aka "subscribe and save"). Your business doesn't need to work on the "monthly box" model to benefit from offering subscriptions. By giving customers a way to subscribe to consumable products in your store, you can generate more repeat business and save your customers' time. 
Chewy does this by adding "Add to Autoship" buttons on product pages, in shoppers' carts and in their past orders: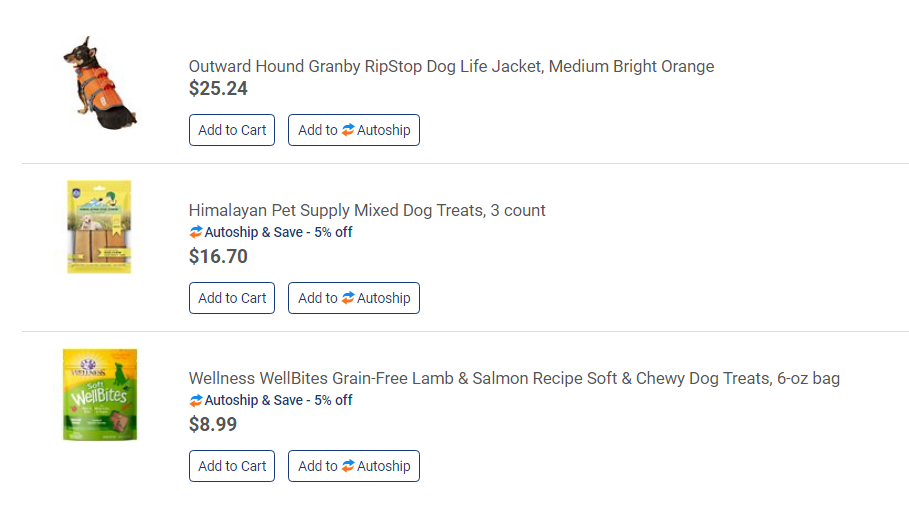 Our post on creating an eCommerce subscription business will walk you through everything you need to know about choosing subscription plugins plus pricing, promoting and shipping your subscription items.
Run a customer survey to learn what else your customers want from your store. Maybe there's a product they can't get that they wish you'd stock. Or a service they'd pay for, if only you offered it. Perhaps some of them are willing to pay a monthly fee for premium customer support. Use our customer survey tips to find out how you can add value for your customers and keep them coming back in 2021.