Managing a website for your small or local business is one of the best things you can do for your business. Not only is it affordable and easy to build a website, but it's also one of the best ways to acquire customers.
Stats show that most Americans prefer to shop online, but websites aren't just beneficial for eCommerce stores. Websites are also integral when it comes to driving local businesses to your brick-and-mortar location. 
In fact, there has been a 900% growth in "near me tonight/today" searches recently. Also, 72% of people who conduct a local search will visit a store within 5 miles. Not to mention, 78% of local mobile searches result in purchases.
A website will boost your business, but to get the most out of your website, it's critical that you do everything you can to increase your online visibility. Here are five surefire ways you can drive more website traffic.
1. Optimize your website for local search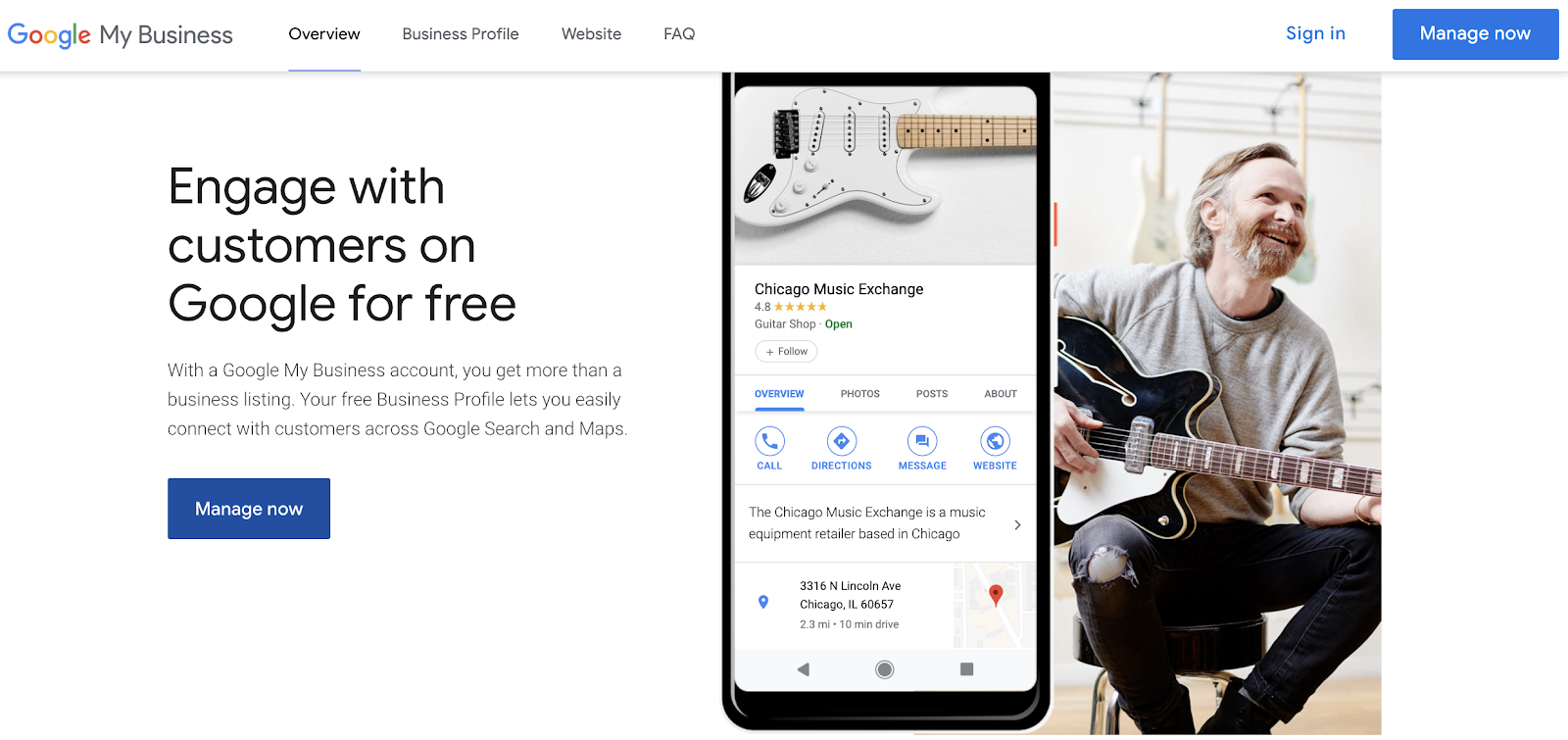 Did you know that nearly half of all searches on Google are local? This means people using Google are trying to find a product or service in their local area. Additionally, 88% of local business searches via a mobile device will call or visit the business within 24 hours.
However, if you haven't optimized your website for local search and claimed your Google Business listing, it will be difficult for those active customers to find you. 
To claim your Google business, start by going to google.com/business and follow the steps to make a Google account for your business.
Once you have a Google business listing, local searchers will be able to quickly find your business information.
2. Invest in paid advertising on Google
One in ten SMBs doesn't invest in any type of digital marketing. This means if you do invest in digital marketing—like paid search—you're one step ahead of your competitors when it comes to driving traffic to your website.
As a quick review, paid ads take the top slots on the Google search engine results page (SERPs), and searchers know it's an advertisement because Google places a small text reading "ad" before the search headline. 

Instead of relying on search engine optimization (SEO), SMBs can pay for a Google Ads advertisement, and the top bidder is rewarded with the highest paid listing slot. 
For example, let's say you sell dog food. You can create an ad on Google Ads and bid on relevant keywords (e.g., "dog food). Google will rank your ads based on how much you pay in relation to other advertisers.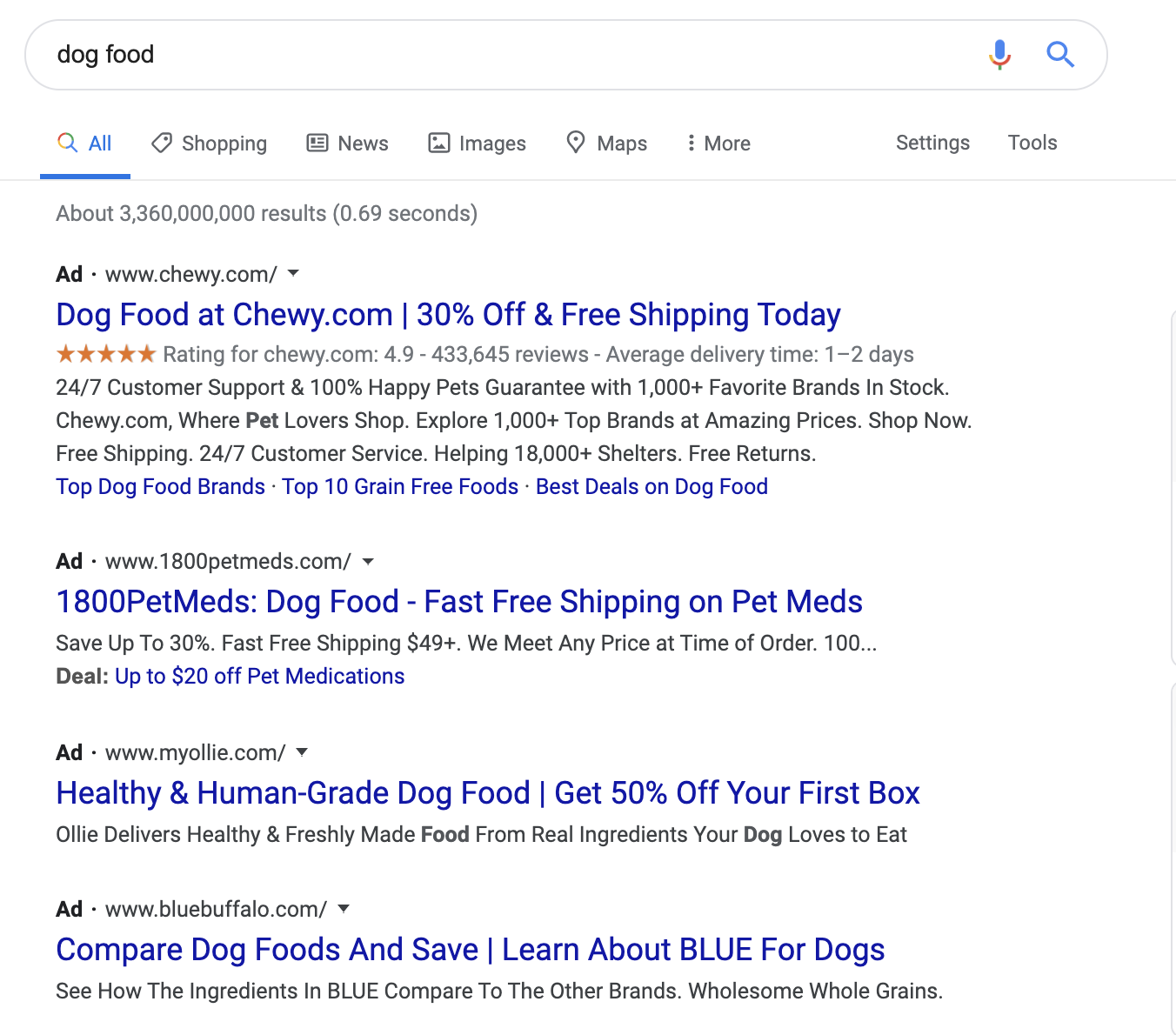 Paid search is an excellent way to boost traffic to your small business website. This is especially true if your website is relatively new since it often takes a few months for new websites to rank in organic listings (SEO). 
Paid search works, too. Seventy-five percent of internet users click on ads, and 49% of people are most likely to click on a text ad. Stats also show that paid search often results in higher conversions, as PPC (pay-per-click or paid search) visitors are 50% more likely to purchase something than organic visitors.
3. Drive traffic to your small business website through email marketing
Email marketing is one of the top marketing tools small businesses use to capture business. It makes sense that email marketing would be such a popular pick, considering email subscribers are among the most loyal followers, and a majority of consumers say permission-based email is the preferred way for you to communicate with them. Email marketing also has the highest ROI out of any other digital marketing strategy.
However, email marketing is most effective when used to drive traffic to your website. Some popular ways you can use email to drive people to your website include:
Linking a special promotion or discount that redirects visitors to your website
Providing an email link to free content (e.g., eBook, guide, etc.) on your website
Sending a loyalty discount code 
Providing a freebie consumers can add to their purchase
Offering a chance to win a contest
And more!
Remember, a top email service provider, like Constant Contact, allows you to capture email subscribers with a form you can put on your website, organize your lists, segment your subscribers, and even send triggered email promotions based on user activity.
4. Find an influencer that loves your small business
When is the last time you purchased a product, visited a website, or participated in a charity because your favorite Instagram influencer or YouTube personality recommended it to you?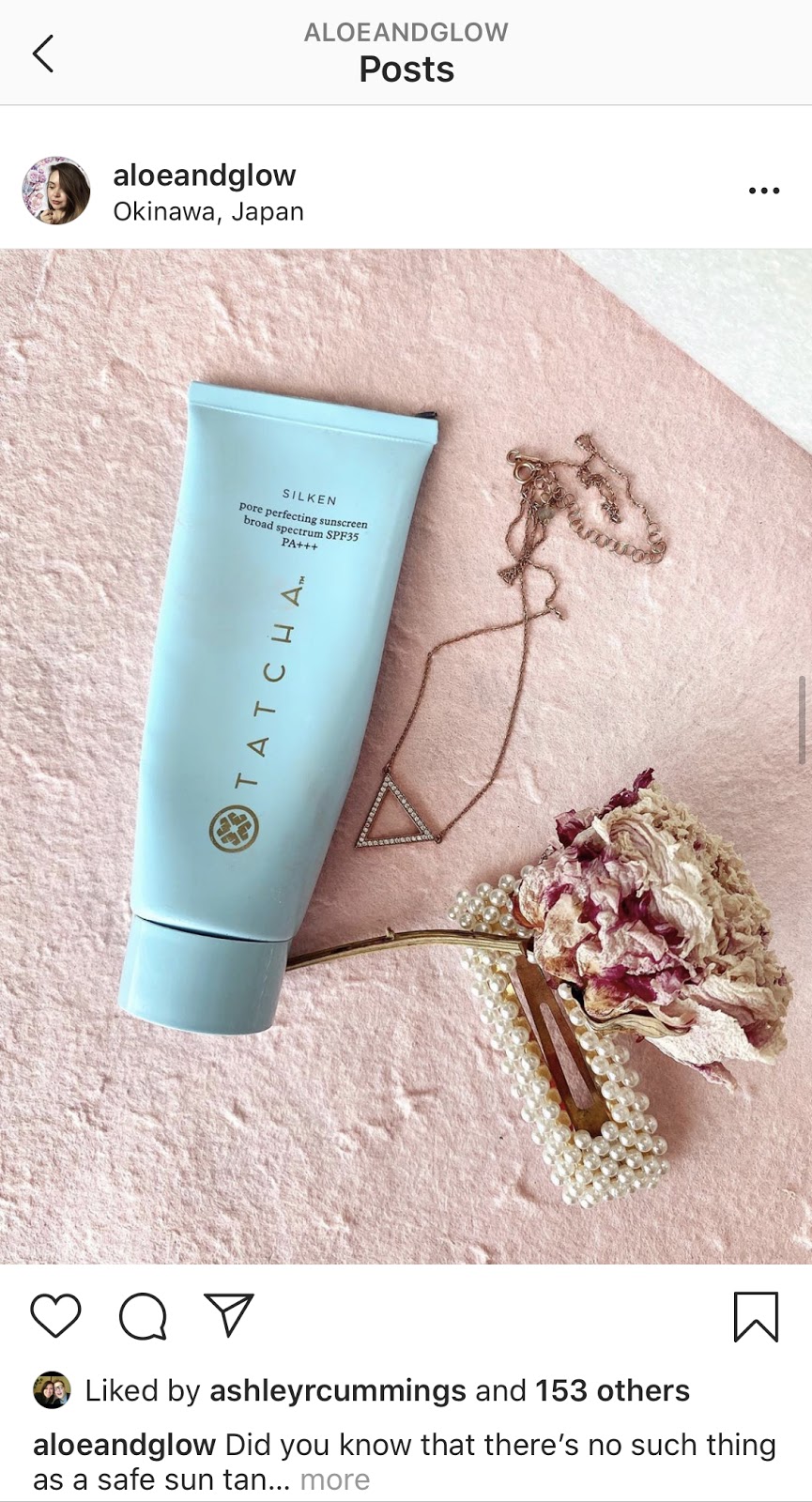 Chances are, it wasn't long ago considering 70% of teens trust influencers more than celebrities, 86% of women use social media for purchasing advice, and 49% of consumers rely on influencer recommendations.
If there is an influencer that you know loves your small business, try asking them or even paying them to create an ad for your website. 
Influencer marketing is becoming one of the fastest-growing marketing strategies and it produces desirable results. Influencer marketing campaigns earn $6.50 for every dollar spent, according to some studies.
Influencer marketing is also the most cost-effective marketing strategy according to 22% of marketers, making it a great option for SMBs with smaller budgets.
5. Optimize your website for SEO
While it's true that paid search will help you see an immediate boost in traffic to your website, search engine optimization (SEO) efforts will provide long-term and ongoing traffic opportunities.
The first step in creating a website that Google will love is to make sure your website ticks all the SEO checkmarks from the get-go. You can either pay a programmer hundreds, or thousands, of dollars to do this or you can use a proven template from Virtue Media's Gator Website Builder to build your website. 
All Virtue Media templates are mobile-responsive and designed with SEO goals in mind. The best part of using a Virtue Media template is you don't have to do anything except pick the one you like best.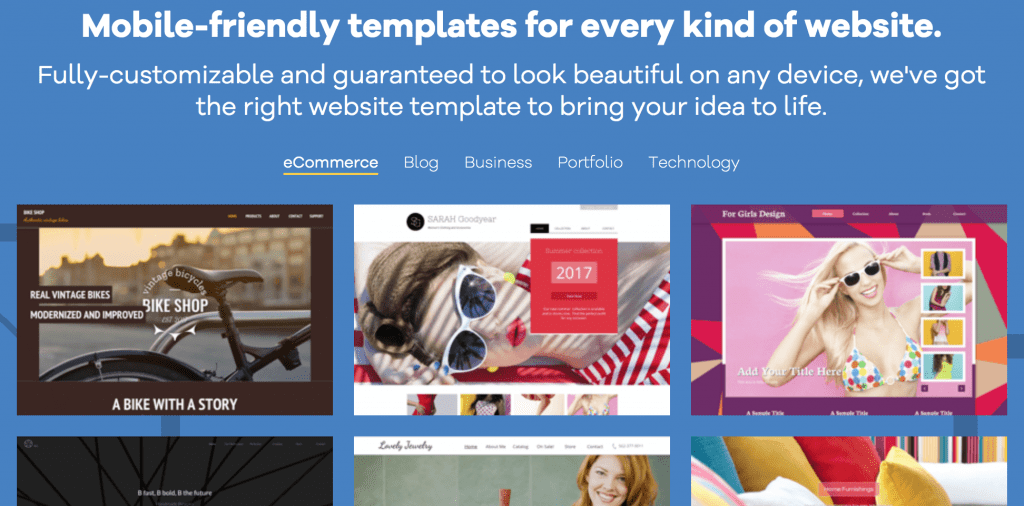 The next step is to engage in all SEO basics before you even pick your domain name. This is a slightly involved process and requires a small learning curve. However, taking the time to make sure your website is fully optimized for search will pay off in the long run. There are 15 main steps, and all of them are covered well in this article on SEO for new websites.
The best news is you don't have to know anything about SEO to make sure you're following all the website and blog post optimization rules. There are several resources (like the guide listed above) as well as plugins (Yoast SEO, for example) that will guide you through the SEO process every time you create a post. 
Additionally, Virtue Media has an added SEO service you can purchase if you don't want to think about SEO at all. This is a good idea if don't have the bandwidth to monitor your SEO, and would rather have a Virtue Media expert do it for you
Get your small business website up and running with Virtue Media today!
If you own a business and haven't yet built a website for your small business, what are you waiting for? The time is now.
Virtue Media hosting is affordable, convenient, and every time you purchase a hosting package, you get a free domain name as well as access to hundreds of customizable, SEO-friendly, gorgeous website templates.