I was 19 and thought launching a company from my dorm room was impossible. No one knew who Nathan Latka was. Back to that in a second.
So, you finally pick a company name, grab the domain, and get your site live. Now what?
Of course, you text your family and tell them to check out your new idea, but how do you start getting traffic to your site?
After traffic starts coming in, how do you get visitors to opt in to your email list so you can communicate more with them in the future?
What change did I make to go from 3-5 new email leads per day to 30-60 email leads per day and a 30% conversion rate?
Well, it's not easy. Starting in my dorm room 10 years ago, I had to scrap my way to my first $1m in revenue before I dropped out.
In this article, I show you 15 tactics I used to build my website traffic and grow my email list which ultimately led to my first $939,656 in revenue.
I loved filing that tax return in 2013 (just 2 years after launching my website). 
Let's start from the beginning. 5 things you should do to get your first 100 website visits. 
4 Steps To Your First 100 Visits
These 5 tactics will seem dead simple.
You might even ignore them, but that would be a mistake. 
Momentum is king in the world of website traffic. Start with a small snowball, before you know it, you have an avalanche. 
1. Link to your website in your email signature
We each send hundreds of emails per day without thinking about it. 
These are some of your closest contacts that want to know what you're up to. Update your email signature with a link back to your site.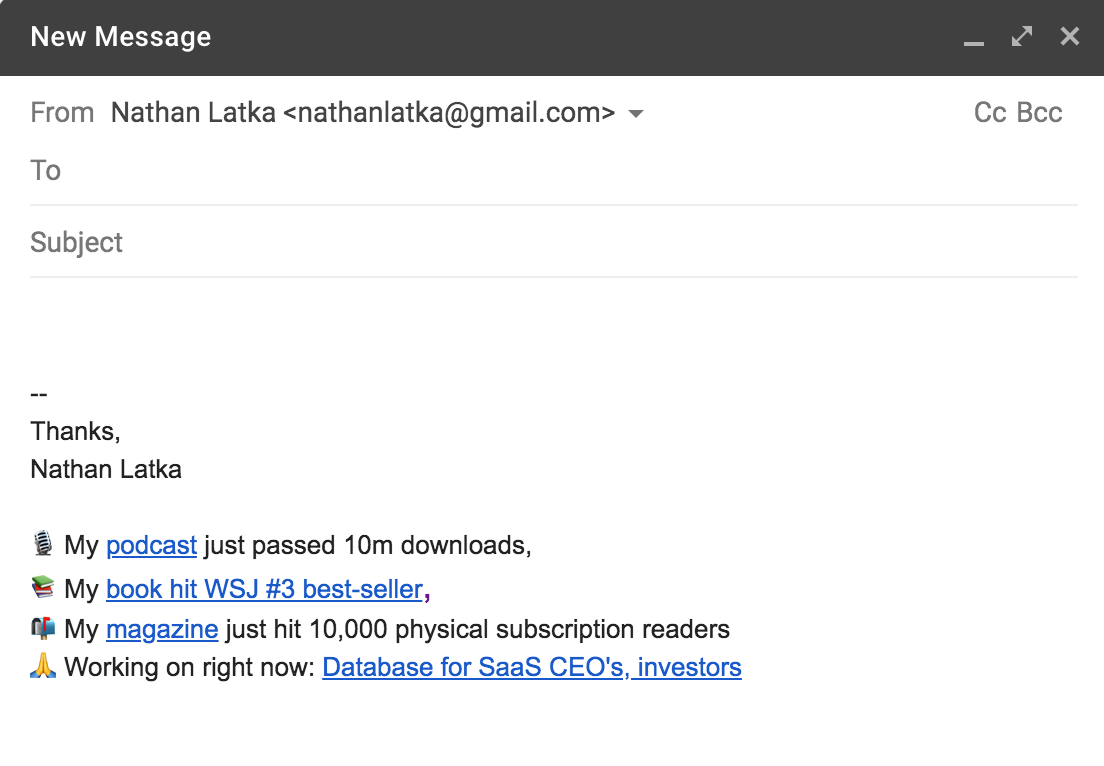 2. Use other people's Facebook Groups
Other people have built communities already around the industry you're focusing on. 
Go find those industries and actively comment and post. I started with Facebook Groups. 
I wanted to attract founders of software companies (SaaS companies) so I looked up "SaaS" in Facebook search and found SaaS Growth Hacks. 
The key is to write a long (1,000 words) piece of content that is entertaining and educational. 
Here's one of the first posts I made which sent 272 clicks back to my website.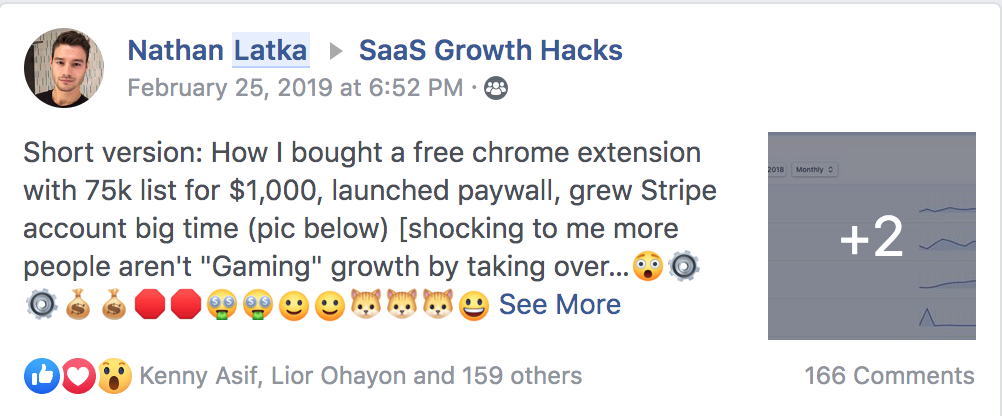 3. List yourself on business listing sites
If you run a physical business, start with a Google My Business page. 
If you're digital only, list your business on Instagram, Facebook, Linkedin, Mapquest, Manta, YellowPages, SuperPages, YellowBot, and Yahoo Local. 
You may read some of those and think "Those are dead sites. They are old and no one looks at them".
The idea here is to build backlinks. 
These sites might be old but they have a lot of authority with Google. By getting your new website approved on these sites, with a link back, you start to "borrow their authority". 
4. Start writing on Quora
Quora sends me the 15th highest amount of traffic out of all the tactics I use:

The trick with Quora is to go search for a category related to your business. 
Unlike blogging, you can get away with writing short posts on Quora. If you write a piece that the audience likes, they'll upvote your piece and you'll get more views.
Don't get discouraged. Write one piece for Quora per month and about one-fifth will get meaningful traffic. I've done this for several years and now have over 350,000 views from Quora alone: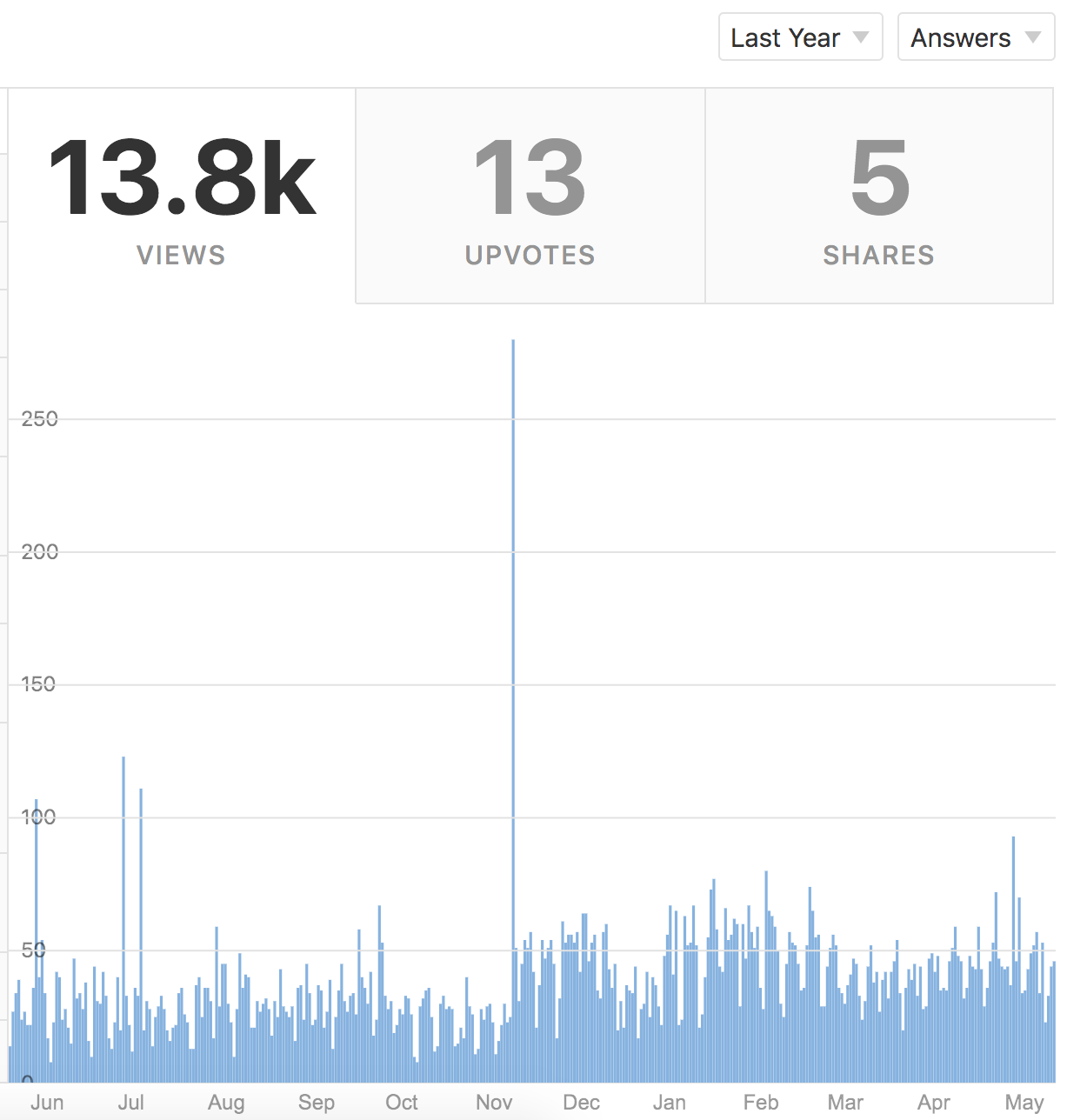 After you see what does well on Quora, you can expand those posts into blogs on your own site like I did with this piece on Venture Debt. 
4 Steps For Your First 10,000 Visitors, 1,000 Email Opt Ins
Now that you took the first five steps, you can start to think bigger. 
Don't skip those first five steps though. You need a strong floor. 
This first step might seem obvious but boy is it hard to do.
1. Write irresistible headlines
If you're blogging on your site and then posting on social and to your email list, you have to learn how to write headlines people click every time. 
I wasn't good at this at first. My breakthrough came from reading two books:
Writing Riches by Ray Edwards
Words that Sell by Richard Bayan
I open up Words that Sell everytime I write an email subject line or blog post headline to spice it up. 
The book is full of thousands of words that help you edit your headline to drive urgency, scarcity, action and ultimately, clicks. 
2. On page SEO 
When you post a new blog post on your website, you'll have a lot of text along with a header image.
Make sure every image has "image alt-text". Google will penalize your site if images have saved names like "screenshot-01-34". A better image alt-text would be "Company Storefront California". 
Meta descriptions can be customized at the bottom of each blog post using a plugin called Yoast SEO: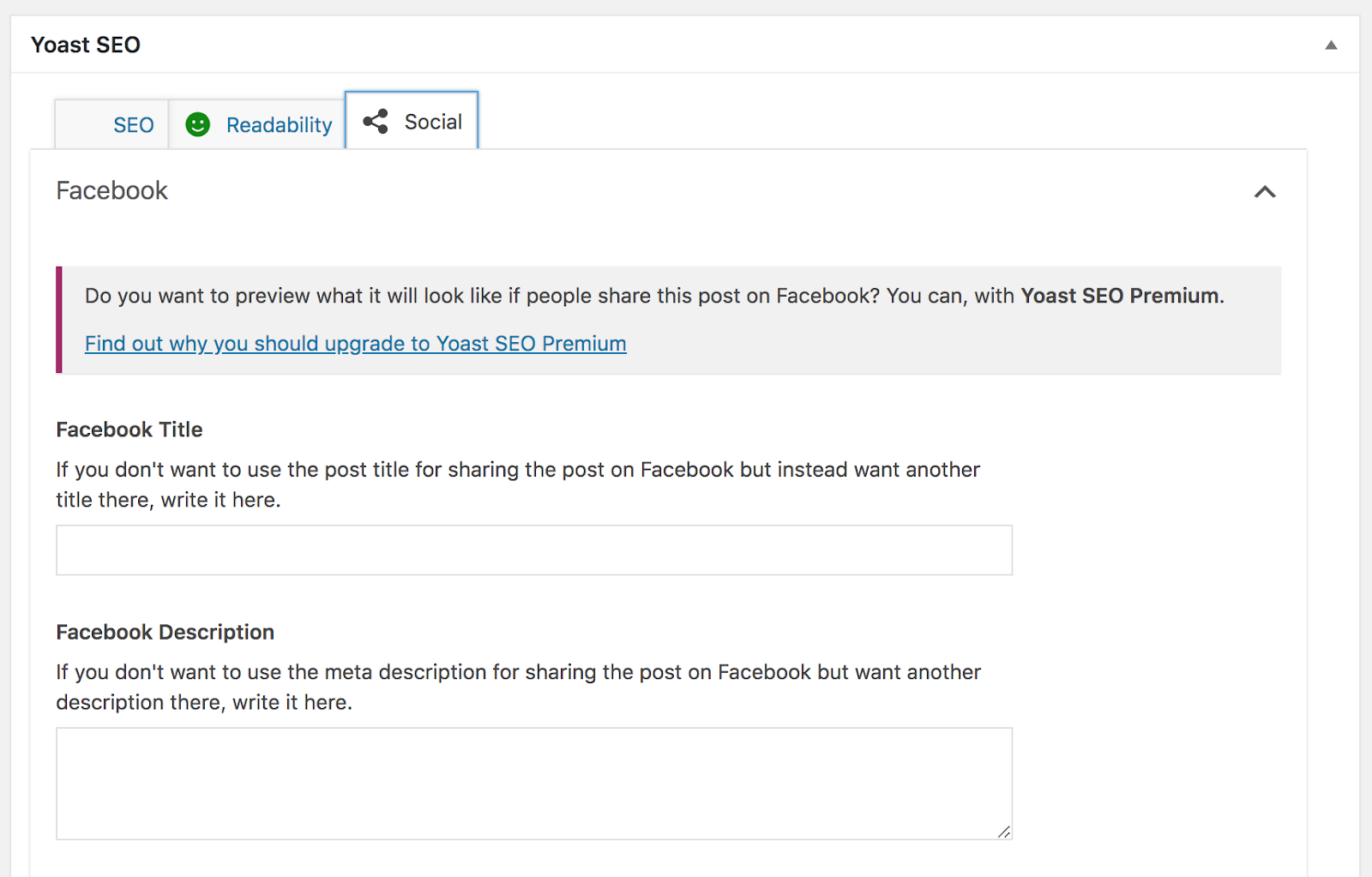 Lastly, make sure when you post a new blog post that you link to other blog posts on your site. This is called internal linking and Google gives you a bonus every time you do it. 
3. Save Time and Repurpose Content
You're hustling to get your company making more money, and creating content is tough. 
My recommendation? Batch. 
I stink at writing so I record 15 podcast episodes one day each month.
I then use Rev.com to transcribe them and a Fiverr freelancer to turn them into a blog post like this: "Sprinklr Hits $300m in Revenues, IPO Next?"
The total time that takes me is 20 minutes to record the interview, $10 to Rev and another $5-10 for the blog. 
This is what I mean when I say repurpose content. Focus on what you're good at, leave the rest to others.
Using this strategy, I've grown my business podcast to over 10m downloads: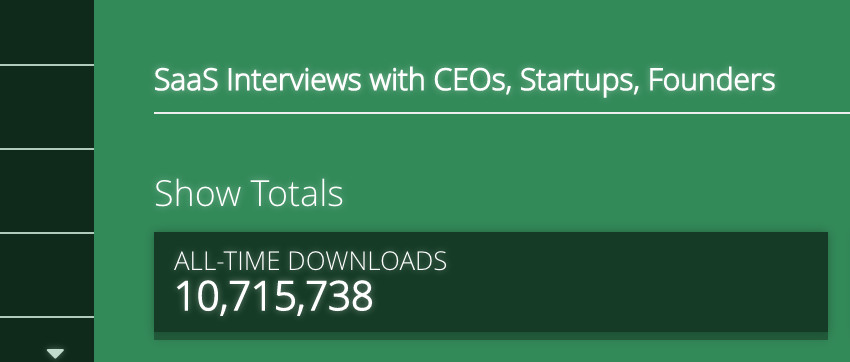 4. Make your pop-ups "harder"
What I mean by harder is more restrictive. Have confidence in the content you're creating and really push casual readers to subscribe and become avid fans.
We recently used Ninja Popups to launch an exit popup which got us 3-4 new leads per day. By making the pop-up show to everyone, they had to enter to read further, we 10x'd new leads per day and now get 20-30: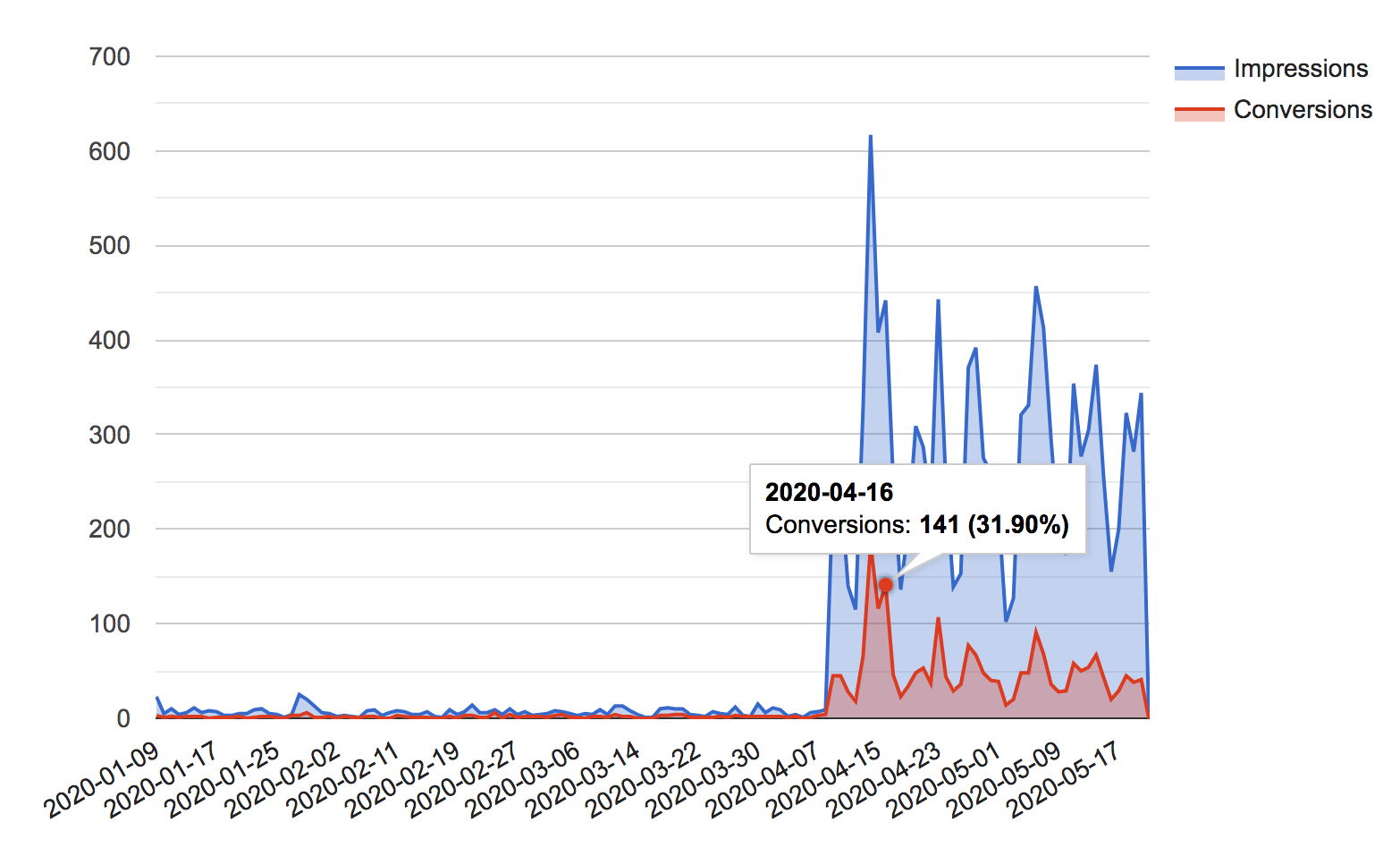 Our pop-up isn't super well designed, but it gets the job done: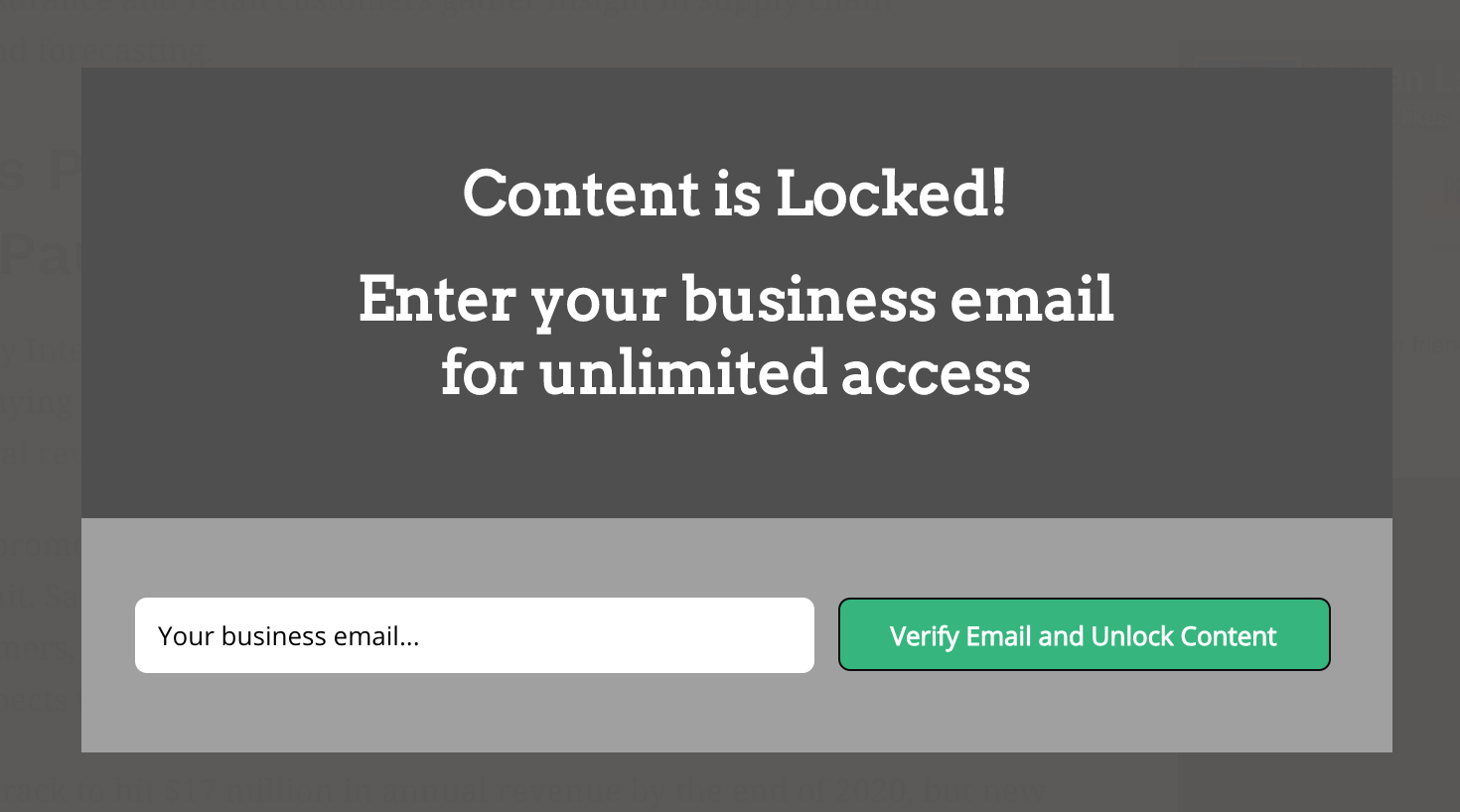 Using content marketing to drive email opt ins via a pop-out is one of the fastest ways to acquire customers while keeping your customer acquisition cost (CAC) low. 
Wrapping Up
In this article I tried to sum up the best tactics I've used over the years to build my list to over 30,000 opt-ins.
Most business owners fail because they stop. Winners tend to do the same thing, more consistently, and over a longer period of time than their competitors.
As you look to implement the steps in this article, keep this quote from Bruce Springsteen in mind:
"Getting an audience is hard. Sustaining an audience is hard. It demands a consistency of thought, of purpose and of action over a long period of time." – Bruce Springsteen