Ready to change careers but need some cash and a little advice from people who've been there to get going? You've landed on the right post. 
Welcome to our blog series, Reinventing Your Career During COVID!
In this series, we're looking at how to change careers during a challenging time, including:
Why now could be the best time to change your career.
Where to pick up new career skills without taking on massive debt. 
How to line up financial and practical support to launch your new career. (You are here!)
How to build your new personal brand.
How to make your personal portfolio website to reach employers or clients.
How to promote yourself in your new field so you can find the work you want.
In this post, we're going to show you some of the places you can find grants and loans to start your online business or take your side hustle full time. 
We'll also cover some online groups that provide updates and peer-to-peer support for new small-business owners, freelancers and career changers, to help you start your big switch and keep it going. 
Grants
Start your grant search with a look at your city or county government, your state's workforce agency, and the nearest SBA Small Business Development Center. Find your SBDC here by entering your ZIP code and selecting Small Business Development Center from the dropdown menu.
The chambers of commerce in your area may offer grants and support programs, too. You can check the U.S. Chamber of Commerce national directory to see what's available in your town. One area can have multiple chambers, including groups for Black, Hispanic, women and LGBTQ business owners. 
Nonprofits and corporations also sponsor small business grants. Here are a few your business might be eligible for:
1. Amber Grants from WomensNet
When can you apply? You can apply for an Amber Grant anytime. One application puts your business in the running for all the grants. However, if there's a specific monthly grant you want to be considered for, get your application in before the end of that month. 
2. FedEx Small Business Grant Contest
Who's eligible? You can apply if your business has been around for at least six months and has a "shipping need," a FedEx account, and fewer than 100 employees. 
How much is the grant? $15K to $50K, plus at least a thousand dollars in free FedEx Office printing services. 
When can you apply? Applications are closed for 2021, but you can start planning your FedEx Small Business Grant application now for early 2022. Businesses with a strong social media strategy have a better chance to earn votes. 
3. NAACP Black Entrepreneur Grants
Who's eligible? The NAACP offers several grants. Some have location and industry requirements, and all are open to Black business owners.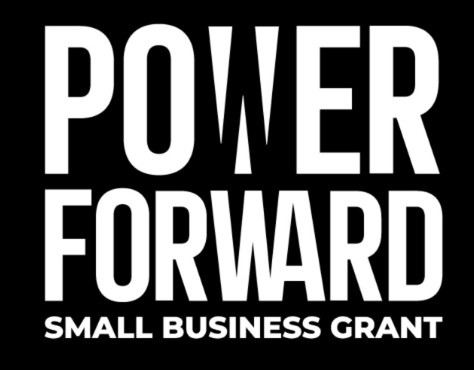 How much is the grant? $10K-$25K, depending on the grant program
When can you apply? Any time. The NAACP grants page has information on rolling applications and monthly awards by grant type. 
4. NASE Growth Grants 
Who's eligible? National Association for the Self-Employed members 
How much is the grant? Up to $4K
When can you apply? Any time. NASE Growth Grants are awarded quarterly
5. Nav Small Business Grants
Who's eligible? Small-business owners
How much is the grant? $5K-$10K
When can you apply? Applications open once a quarter. Check the Nav business grant contest page for details.
Business loans
Can't find the right grant program, need more money, or don't want to wait for a quarterly or yearly grant process? A business loan may be a better option for you. 
Check out our post on how to use a business loan to finance your side hustle, which covers options like:
SBA microloans
Online loans and lines of credit
Equipment and inventory financing
Business credit cards
There are a couple of other loan options that you may want to check out, especially if you don't qualify for a business loan from a traditional lender. 
1. Accion 
Accion is the biggest nonprofit network of lenders in the U.S. It offers small business loans of $300 to $1 million, and it works to provide resources to traditionally underserved groups of small business owners like veterans, women, Native Americans, and people with disabilities. 
2. Opportunity Fund 
Opportunity Fund focuses on lending to low- and moderate-income business owners. Loan amounts range from $2,600 to $250K. Opportunity Fund can be an especially good option for businesses that many traditional banks hesitate on, like:
food trucks, restaurants and catering services
child care and elder care businesses
retailers 
automotive repair 
nail salons
Peer support in your new industry
Some of the support you'll need in your new career is free (or comes with the cost of a group membership) but can be priceless. Tips on best practices, updates on tax changes, client referrals and a place to ask questions are just a few of the benefits of joining a group of people in your industry or your local business community. 
Besides your local chamber(s) of commerce, you may want to check out:
1. Facebook career groups
Whether you want support on making a career change or tips for working in your new industry, there's probably a Facebook group or 20 for you. 
2. Freelancers Union
Starting a new career as a freelance designer, writer, consultant or something else? You can join the NYC-based Freelancers Union for free. Besides loads of information for freelancers, the union also helps members in many states to get health and disability insurance.
3. Hello Alice
Hello Alice is one of the most comprehensive online communities for small-business owners, with some big-name partners, like Salesforce, Dell and Johnson & Johnson. Check in often for tools to help grow your business, updates on grants and special programs, and SMB networking opportunities.

You'll also find thriving digital groups for small-business owners in different industries, plus small-business resources in cities from Amsterdam to Washington. 
4. LinkedIn Groups 
Build your network and your new career at the same time. LinkedIn has lots of groups for career changers and groups for just about every industry and type of job. 
Now that you have some funding options and some ways to connect with other people on the same path, it's time to focus on you. 
In our next post in this series, we'll show you how to build a personal brand, or rebrand, to help you connect with prospective customers and colleagues. 
Want to get a head start? Creating a portfolio website for your new career is easy with Gator Website Builder.