If your website is selling a product or service, then you need to have customer reviews integrated into your site. 
Customer reviews can help to push your visitors closer to that buy button. By adding customer reviews to your site the right way, you can add social proof and make it more likely your customers will buy.
Luckily, WordPress makes it easy to add reviews to your website via a WordPress review plugin. No matter your niche, or the type of review you want to add to your site, you'll be able to find a plugin that'll help you reach your goals. 
Below we dive deep into WordPress review plugins. You'll learn what they are, why they're valuable, and we'll showcase the the top WordPress review plugins on the market today. 
What is a WordPress Review Plugin?
To make things simple, a WordPress review plugin is a plugin that lets you add and set up reviews on your WordPress website. 
The type of review plugin you're looking for will be determined by the kind of site you're running. 
For example, a small business website might want to integrate Yelp and Google Business reviews into their sites. On other hand, an eCommerce store owner would want a plugin that lets users submit their own product reviews. 
Still, no matter the type of WordPress review plugin you're looking for, some of the foundational features will be the same.
Here are some of the core features you'll want to look for in a WordPress review plugin:
A star rating system for each review
The ability for visitors to write their own reviews on your website
A user dashboard that allows you to manage and publish certain reviews
The ability to aggregate reviews from other sources like Yelp, Google, and more
Built-in options for displaying your reviews on different locations across your site
Design features to ensure the layout and color schemes of the reviews integrate with your existing design
Lets your users upload other forms of media like photos, videos, and more. 
Best WordPress Review Plugins
There are a ton of different WordPress review plugins out there for you to sort through. Instead of having to spend hours browsing through the plugin repository, just spend a few minutes looking over the list below.
Here are seven of the best WordPress review plugins on the market today: 
1. Site Reviews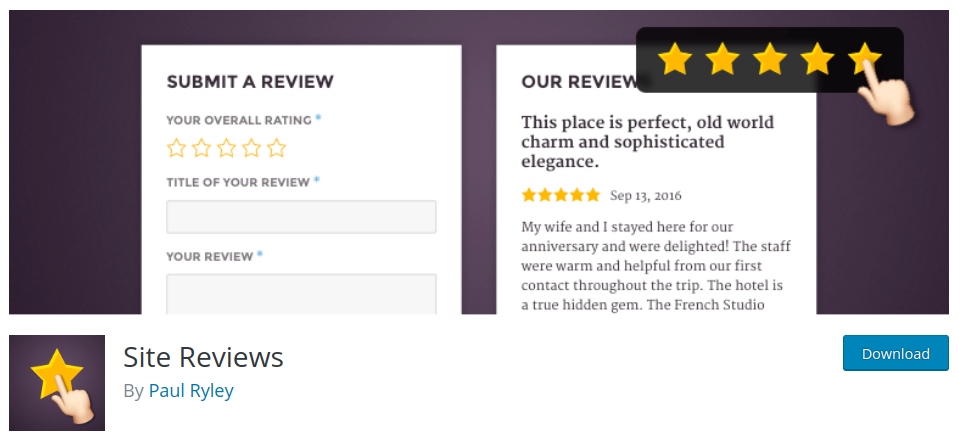 Site Reviews is a very simple and easy to use review plugin. This plugin offers you an easy and straightforward way to let users add reviews to your site. 
You can create a simple review form on your site and then choose where you'd like your reviews to display across your site. You can display reviews via widgets, shortcodes, and blocks.
You also have complete control over how you want your reviews to look and can choose which reviews to showcase at the top of the list. 
This plugin also integrates with Akismet for spam protection, and your reviews will show up as rich snippets in the search engines. 
2. Google Reviews Widget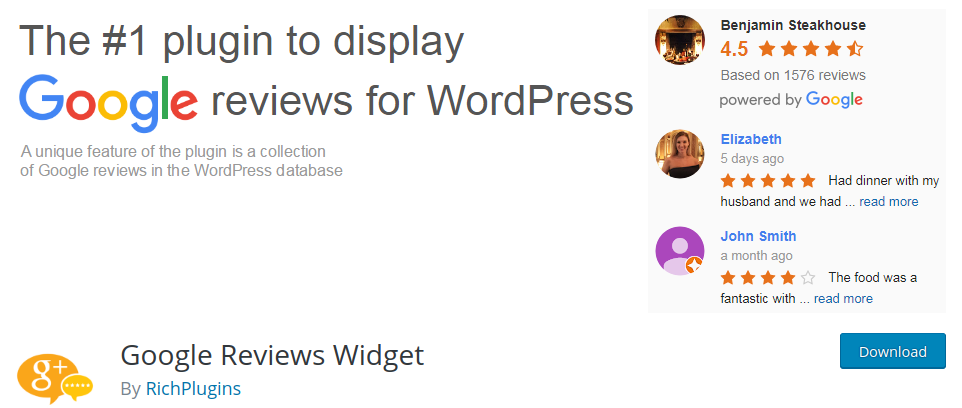 If you have a ton of Google reviews that you want to integrate into your website, then the Google Reviews Widget plugin is for you. Instead of allowing users to submit reviews on the site, the plugin will aggregate any existing Google reviews and display them across your site.
This plugin uses a widget to display all of your reviews, so you can showcase your reviews across any widgetized section of your site.
The free version of the plugin is limited to five Google reviews and three Yelp reviews, so if you want to display more reviews you'll want to upgrade to the premium version of the plugin.
The plugin also comes with a few different themes you can choose from, so you choose the theme that best matches the design of your site.  
3. WP Product Review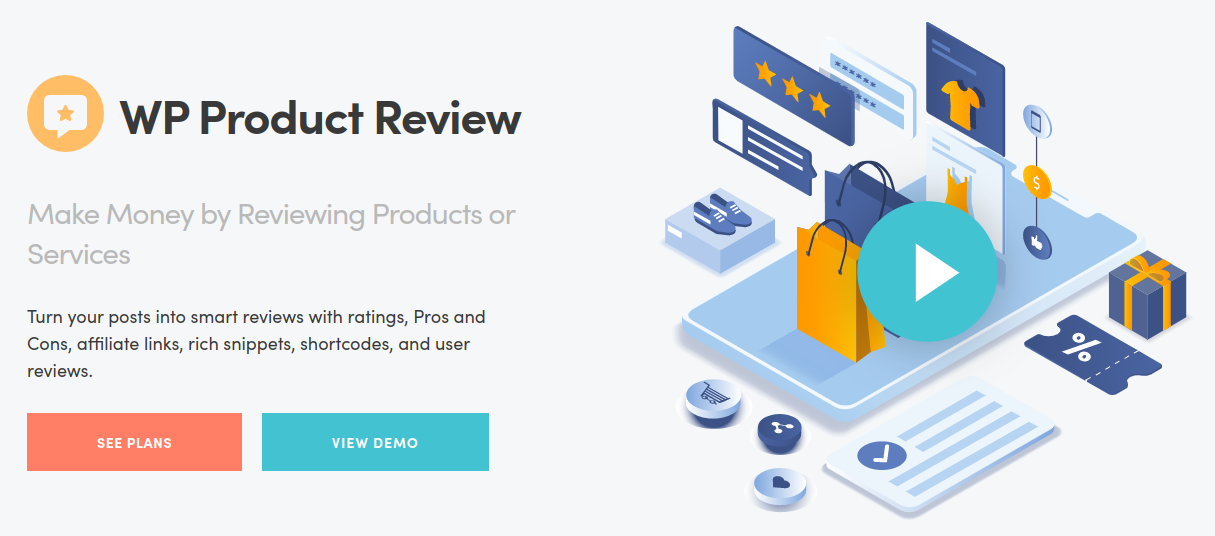 WP Product Review is a plugin that lets you add user reviews to your website. It's a very versatile plugin and supports many different types of reviews.
For example, you can add pros and cons lists, user reviews, rich snippets (for search engine rankings), starred reviews, and more.
You can customize how you want your reviews to display, and can create stunning review tables with a lot of customizable options. 
This plugin is best suited for review-style websites that require detailed product breakdowns and comparison options. However, it can also be used to display customer testimonials with photos, quotes, and more. 
4. WP Review Pro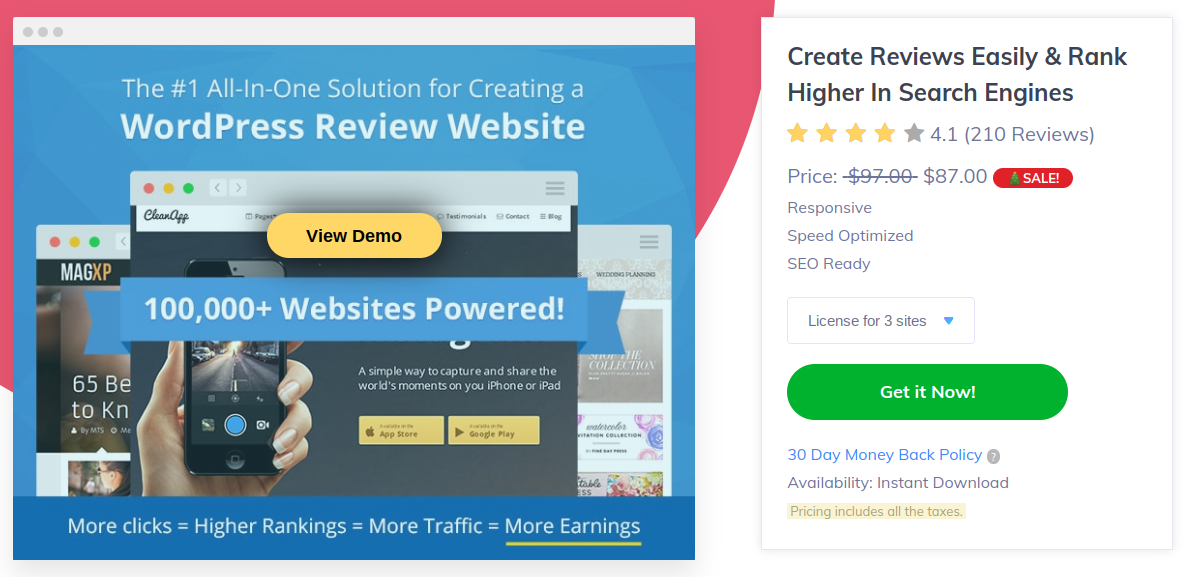 WP Review Pro is a feature-packed review plugin. It can support nearly every type of review out there. 
It's equipped with 16 different pre-made review templates. So, if you're posting review-style content on your own website, all you have to do is choose a template and customize it to your liking. 
There are also a ton of different integrations, like Yelp, Facebook, and Google Reviews. You can even integrate with WooCommerce, if you're running an eCommerce store on WordPress.
If you need a very versatile review plugin and you don't feel like installing more than one plugin, then let this plugin take care of nearly all your review needs.
5. Taqyeem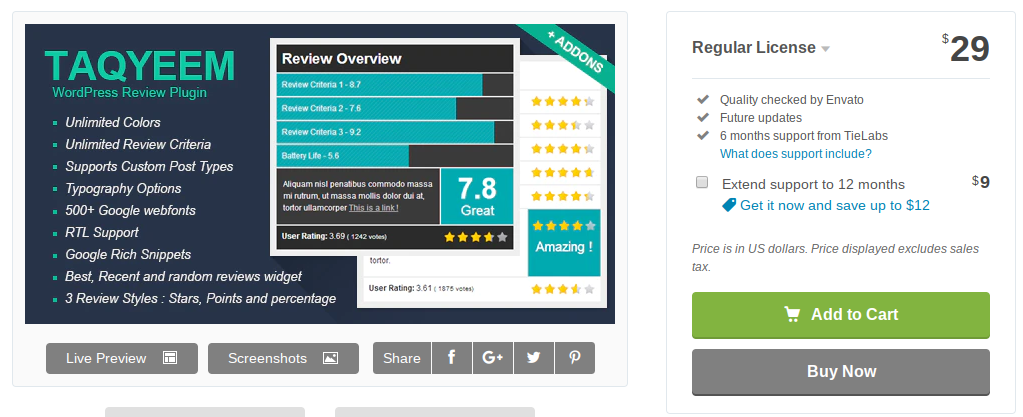 Taqyeem is a WordPress review plugin that offers you near unlimited customization options when it comes to displaying your reviews on your website. 
For example, you can add a bar rating system, a star rating system, a percentage rating system, add unlimited colors, fonts, and more. 
This is a great plugin for website owners who want to integrate reviews into their site, while also ensuring the branding of the reviews 100% matches the site's design and style guide. 
This plugin currently has over 150 reviews on CodeCanyon, with an almost-perfect five-star rating. 
6. Customer Reviews for WooCommerce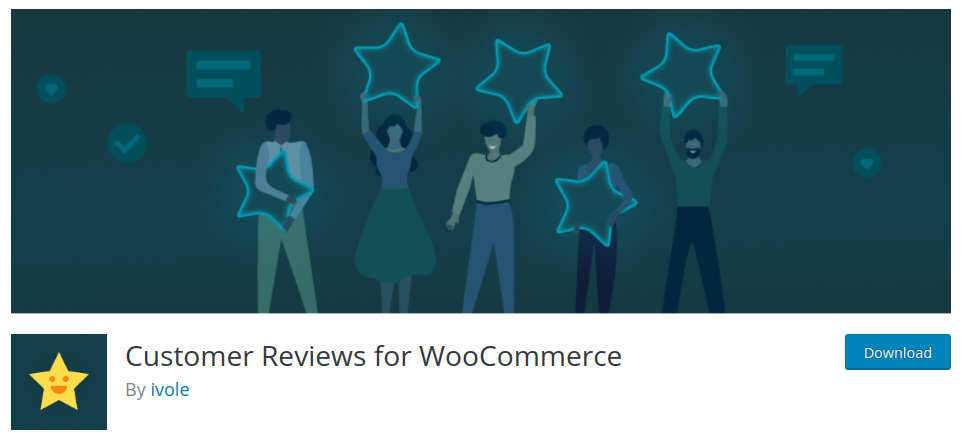 Online reviews are a very common part of the online shopping experience for eCommerce stores. So, if you're a WooCommerce store owner and you want to add user generated product reviews to your website, then you'll want to check out the Customer Reviews for WooCommerce plugin.
The free version of this plugin has everything you need to gather and display reviews on your product pages. For example, you can setup automatic customer notifications for customers who recently bought something, but haven't left a review yet. 
Plus, all of the reviews are authenticated, so your visitors know that the review was left by a real person. Finally, all of the reviews can include rich snippets, so your ratings will be shown on Google. 
The premium version of the plugin gives you access to premium support and even more features. 
7. Photo Reviews for WooCommerce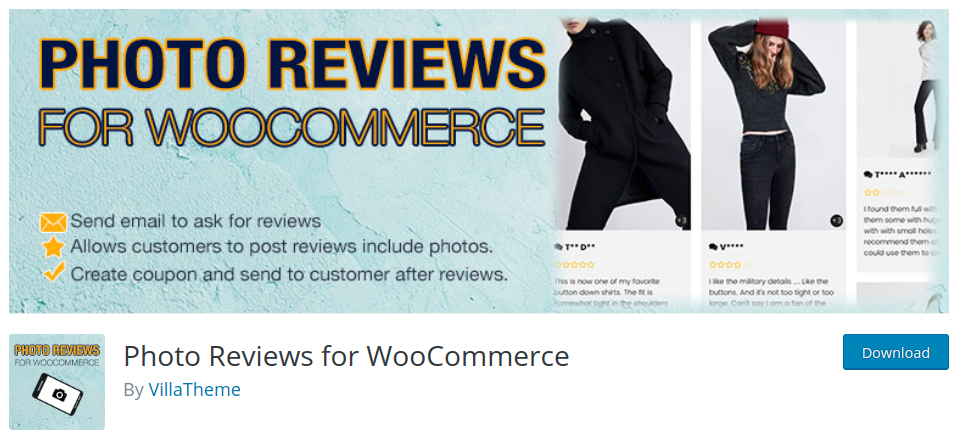 You might have come across a unique feature on Amazon where reviewers can upload images of themselves using the product. If you run a WooCommerce store and you want to make this same feature available to your users, then check out the Photo Reviews for WooCommerce plugin.
This plugin can help to improve social proof even further and even encourage more of your users to actually leave product reviews. 
There's both a free and premium version of this plugin available. The free version is equipped with all kinds of advanced features like the ability to generate coupons for users who choose to leave photo reviews. 
You can also include a sorting option, so your visitors can sort product reviews via star ratings, verified purchases, and more. 
Why Use a WordPress Review Plugin?
Adding reviews to your website can be incredibly advantageous. No matter what kind of website you're running, or what you're selling, you can benefit from using a review plugin.
It's very difficult to add reviews to your site without the help of a plugin. All you'll really have access to is the WordPress post editor. This could work for things like testimonials that you've sourced. But, anything else and you'll run into the limits of WordPress pretty quickly.
Luckily, WordPress has all kinds of review plugins you can use to add a variety of different review formats to your site. Whether you want to add product reviews, Yelp reviews, Google reviews, or something else entirely, the WordPress plugin ecosystem has you covered. 
Some review plugins even allow you to add user generated reviews to your site, so you can let the reviews stack up while you sleep. 
By using a WordPress review plugin you can experience all the benefits that come with adding reviews to your website. 
Benefits to Using a WordPress Review Plugin
Some users will want to add Amazon-like reviews to their product pages, while other people might want to embed their existing Facebook and Google reviews into their sites. 
Regardless of the type of website you're running, or the products or services you sell, you can benefit from adding reviews to your site. 
Here are some of the biggest benefits to adding reviews to your WordPress site:
1. Reviews Add Credibility and Social Proof
Even if you have the best sales page in the world, your customers will be a little skeptical if you don't have any testimonials. Customer reviews can help to reinforce what you say and make it more likely your customers will buy from you. 
Spend some time exploring the product pages on Amazon and you'll find that the products that sell the best also tend to have the highest number of positive reviews. 
Having a high volume of positive reviews shows new buyers that you can be trusted and your product or service is high quality. 
2. Reviews Can Act as Free Advertising
Reviews are one of the biggest buying factors for online consumers. Think of it as a form of free advertising. 
Even reviews that aren't on your website will influence a buyer's decision making process.
For example, if they're searching for a local business, they'll probably end up going with the company that has the highest number of positive reviews. 
By incorporating existing reviews into your site and giving visitors an easy way to leave new reviews on your website, you can expect your reviews to start to stack up and work for you. 
3. Reviews Can Provide Valuable Product Feedback
Reviews can be a great source of feedback for your products and services. Maybe there's a weak feature of your product, or the review points out a hidden benefit you never thought of?
Reviews can be a valuable way to hear what your customers think, both good and bad. Plus, by mining customer reviews you can find new phrases, pain points, and benefits to add to your product and service sales pages. 
If you do get a negative review, responding and engaging in a dialogue can often bring that customer over to your side. 
4. Reviews Can Round Out Your Product/Sales Pages
No product or sales page is perfect on its own. A lot of online shoppers will value reviews more than the copy you write yourself. 
How do they know you're actually telling the truth about the products and services you sell? By reading honest and real customer reviews. 
So, by having a variety of reviews integrated into your website you strengthen your product pages, and make them more likely to convert your visitors into actual buyers. 
Put simply, no business website is complete without a handful of user reviews on your site.
Choosing the Best WordPress Review Plugin for Your Needs
By now you should have a better grasp on how valuable a WordPress review plugin can be. As you can see, WordPress review plugins are equipped with all kinds of features. 
You probably won't need to install every plugin mentioned in the list above. Website owners who aren't running an eCommerce store won't have a need for product photo reviews, for example.
Instead, choose the best WordPress review plugin for your respective niche. We tried to cover nearly every type of site that could benefit from a review plugin above. 
Remember, when choosing a review plugin for your site you'll want to ensure that it has all the features you require, integrates with your existing design, and is easy enough to use.