"Sales funnel" is a simple way to describe how customers move from getting to know you to buying from you. There are different stages in the sales funnel, and your website needs to address all of them to guide customers through and make more sales. 
The sales funnel is really a sales colander, because customers that aren't a good match for your offers will drop out along the way. Whatever kitchen tool you use to describe it, it's all about your ideal customers. Your website needs to meet the needs of your customer personas at every stage, so they'll stick around and keep moving toward the sale. 
If you Google "sales funnel" you'll find lots of opinions about the number of stages. Let's keep things simple and focus on the three general ones: 
1. Awareness. Also known as "the top of the funnel," this is where customers first find your business. Maybe they're searching for something, saw one of your social posts, or a friend recommended you. 
2. Consideration. In the "middle of the funnel" they're taking a look at what you have to offer and deciding if you're the business they want to get it from. After consideration, they move on to the final stage. 
3. Decision. Will they buy from you, fill out your lead gen form, or look elsewhere for what they need? 
How to create a sales funnel with your website
For each sales funnel stage, you'll need to ask some questions, do some work and test your results. 
The awareness stage
Here at the top of the funnel, your website content should help you get in front of customers searching for what you offer. This stage is where good SEO pays off.
For example, here's Page 1 of Google search results from "graduation bouquet Austin." 
The sites here: 
used the right keywords to rank well in organic results
selected the right keywords for their Google Ads campaign
optimized their Google My Business profile and/or 
optimized their images and product feeds for Shopping results
Have you taken all these steps for your website? If not, consider this your first set of sales funnel tasks. If you have but you're not getting the results you want, it's time to:
Review your site analytics and Google Keyword Planner to see if you need to adjust your keywords and audience targeting. 
Review and optimize your site SEO with tools like Yoast and All In One Schema Rich Snippets. 
Track the results of your changes in your analytics dashboard and keep fine-tuning. If you need to up your site's SEO game, we can help.
Your ideal customer finds you via search and clicks over to your website. Now they're in the next stage of your sales funnel.
The consideration stage
You need to show visitors exactly what they're looking for right away or they'll probably bounce. That may sound harsh, but 52% of customers always expect personalized offers from businesses, according to 2020 Salesforce State of the Connected Customer data—and that number keeps rising year over year. 
Take them straight to the product or category they searched for. Easy, right? Not always. One of the "graduation bouquet Austin" results above led to a page with more individual balloon options than prearranged bouquets above the fold.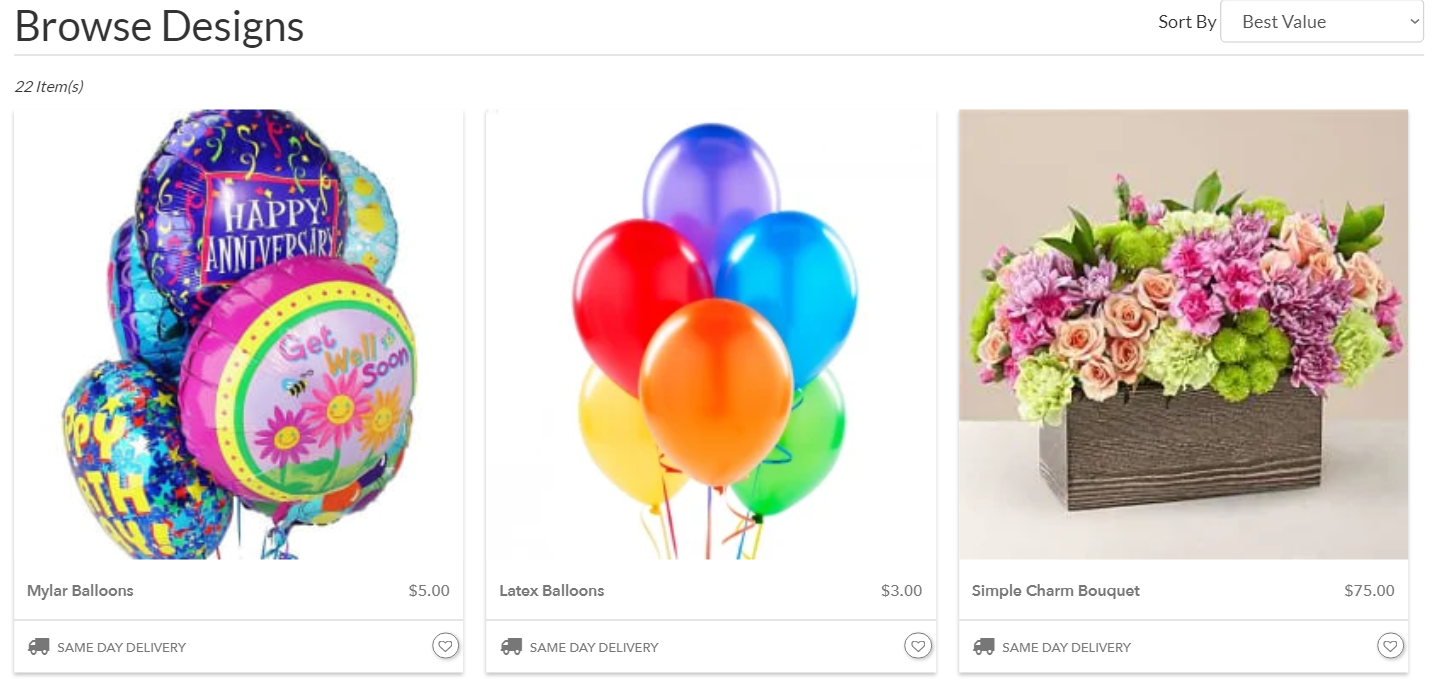 Another link led to a page that felt more relevant, with graduation copy and bouquets sorted by popularity.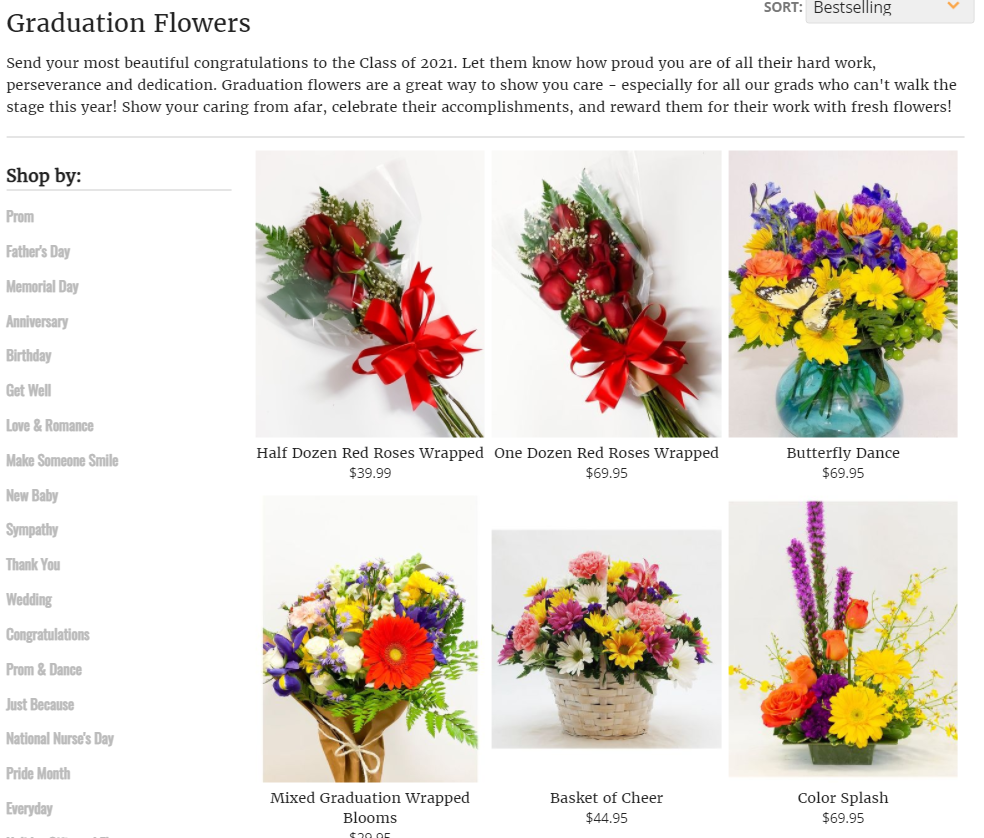 Showing visitors that you have what they want is critical. To make sure your site does this:
Include page titles and copy that explain the product and/or category so visitors know right away they're in the right place.
Audit your site to make sure all your products are in the correct categories.
Make sure your product pages and category pages display the most relevant info first.
Your site also needs to show customers why they should buy from you instead of someone else. Convenience is key here. The intrepid surveyors at Salesforce found that for 80% of customers, the experience a company provides matters as much as what they sell. So,
Display your shipping and return policies clearly (and briefly) on every page.
Include customer reviews on product pages. 
Add customer support chat—bot or live. Salesforce found that 83% of customers "expect to engage with someone immediately" when they contact a business. Chat is the most cost-effective way to provide a real-time response. 
Let's say that your customer wants to order a new laptop but they're not sure what features to choose. Chat can help them figure it out: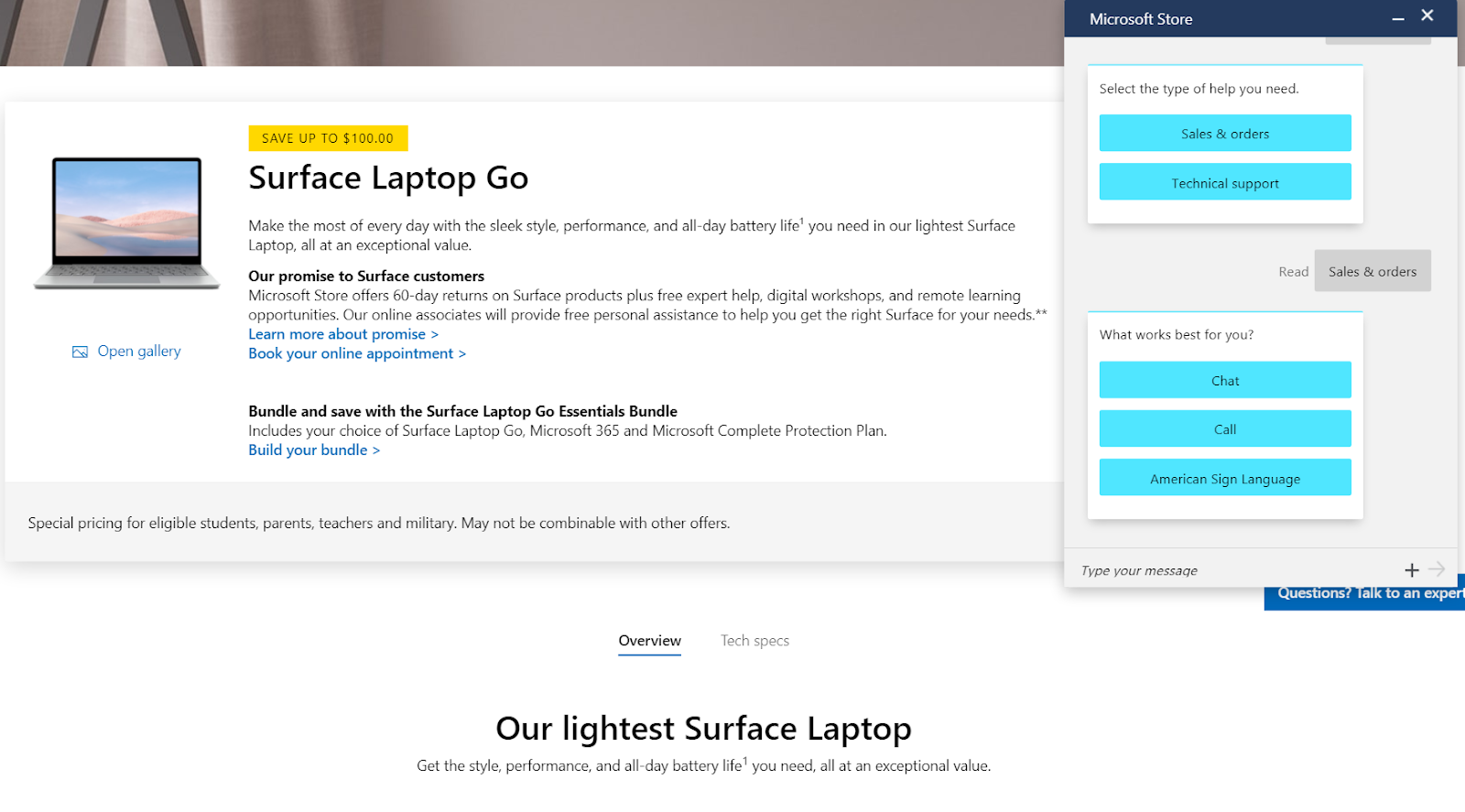 Everything in the consideration stage adds up to your value proposition. If your customer decides it works for them, they'll move further along in the funnel and act.
The action stage
At the bottom of the funnel, your customers will do something:
Buy from you (yay!)
Request a sales call (yay!)
Or leave because this last part is too hard (boo!)
To avoid that last outcome, your website needs two things: 
Clear calls to action. Your "checkout" or "request a demo" buttons need to be big, easy to find and tempting to click. We've got a whole post to help you create calls to action that work.
An easy checkout or contact request process. The keyword here is easy—as close as you can get to a one-click experience. So,
Don't make customers create an account to buy from you. Gah. Who has time? Offer guest checkout, like this retailer: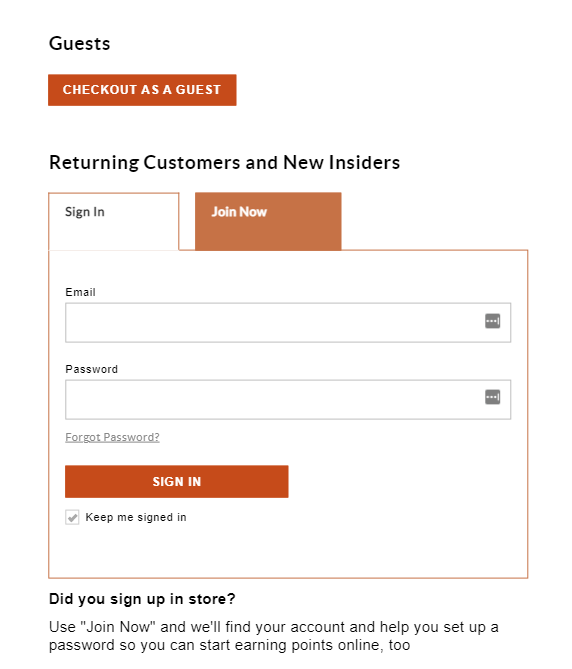 Don't ask your customers to share their life story at checkout. Get only the info you need to process their payment, send them shipping updates and avoid getting defrauded—and get as much of that info from their digital wallet as possible. Which brings us to…
Give customers at least one friction-free payment option that doesn't require them to get up and go find their credit card. That would be a digital wallet, which can also give you their shipping address and contact info. Easy peasy.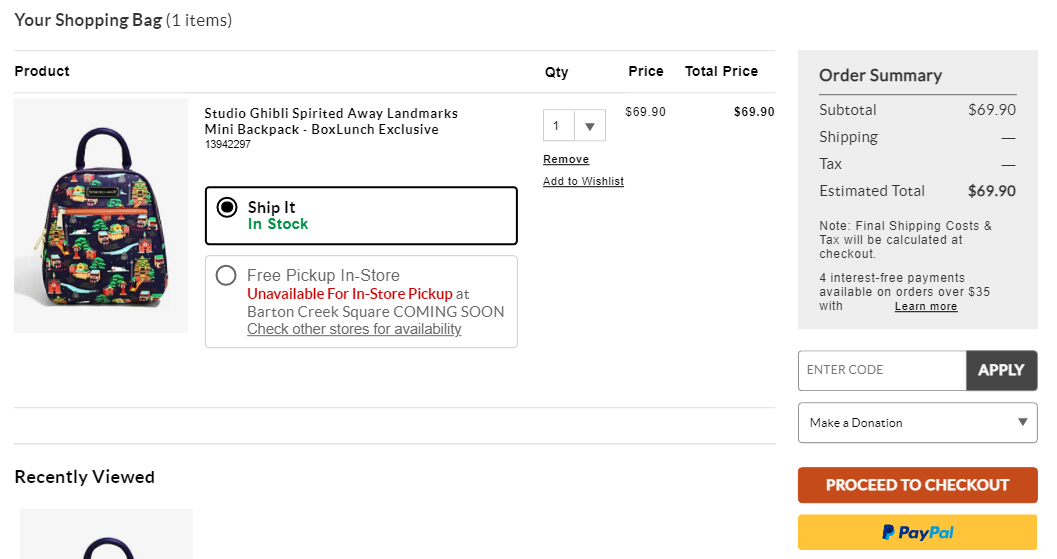 For example, this retailer will let you checkout or just tap into your PayPal.
Turning the funnel into a loop
It's not a perfect analogy, but you want customers who go through the funnel to loop back and buy from you again. To do that, follow each sale with 
Order  confirmation and package tracking
Review or survey invitations
Easy post-purchase support
Drip campaigns and social/search retargeting with more customized offers based on their purchase or action
Use your site metrics to keep your sales funnel(s) working right
Now that you know what belongs in your sales funnel, how will you manage it? What if you add more sales funnels to reach different customer segments? 
The simplest way is to use Google Analytics to set up, test, and monitor your sales funnels and adjust so you can make more sales or get more leads and grow your business.
Ready to get started? Follow our step-by-step guide to setting up sales funnels in Google Analytics.