Own a small business and decided to promote it on Instagram? Well, congratulations! You chose the right platform. Don't worry; you don't have to be giant brands such as Nike or National Geographic to be successful and generate sales on Instagram. Added bonus? Instagram can help you to boost website traffic.
Using Instagram's incredible features, you can apply many digital marketing techniques in order to attract Instagram followers for free, which will eventually turn to your potential customers.
In this article, I'm going to walk you through the best Instagram marketing practices for small businesses. I'll talk about Instagram tips, tricks, and its wide range of free tools that can come handy for small business owners. So, buckle up and read this article carefully.
Why Use Instagram for Small Businesses?
First, I'm going to tell you why you should absolutely have zero doubt about using Instagram for your family-run business or any other type of small business. Instagram gained massive popularity in recent years and is now one of the leading social media platforms. Not only does Instagram help businesses to grow, but also it gave birth to many new companies that run entirely online on the platform.
Here's a short list of reasons why you should invest your time and energy on Instagram marketing for your small business: 
Instagrammers love business pages: about 80% of them follow a business on the platform. 
Instagram is a more engaging platform: it has an outstanding median engagement rate of 1.6% (almost 33x higher than a Tweet and 17x higher than a Facebook post).
Instagram is free: you don't have to pay anything to have a business page. Plus, you can access Instagram's useful insights.
Instagram is user-friendly: needless to say, it's pretty straightforward to use.
Instagram is a highly visual platform: perfect for showcasing your products or services.
How to Promote Your Small Business on Instagram in 10 Steps 
Now that you're convinced how much Instagram can be beneficial for you let's go over the best promotion actions that you can take to be a winner in this crazy digital world. I'll break them down into 10 simple steps.  
Step 1- Connect Your Instagram to Your Website and other Social Media
Instagram allows you to add one external link to your bio; so, you have the opportunity to expose your website more to your followers. Actually, social media is one of the best tools that you can use to drive traffic to your website. 

Another way to use this "link in the bio" feature is to cross-promote all other of your social media. If most of your sales come from other social media or shopping platforms, you can simply add all your social media links to your Instagram bio. 
And finally, if you're doing an excellent job on other social media such as Twitter or Facebook, better to promote your Instagram page on them. These people are already familiar with your business and like to see what your business has to offer.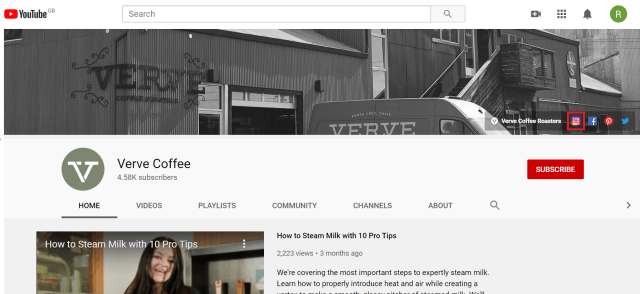 The important thing when cross-promoting on Instagram is paying attention to your content. If you use the same content on all of your social media, how do you expect people to follow you on the new platform?
Although keeping the same style and tone is essential to preserve brand consistency, you need to create different content types for each platform, considering that platform's atmosphere. 
For example, Twitter users are known to be young, educated, and willing to express their thoughts in a concise, witty way, whereas on Facebook, you can find more senior users. TikTok is filled with teenagers, and Instagram is perfect for those who love watching short videos and images. 
Step 2- Use Instagram Management Apps
Let's face the ugly truth: running an Instagram page is a full-time job. You can't expect only to share one photo or video per week and get many followers. You need to continually interact with the Instagram community because the key to success on Instagram can be summarized in one single word: engagement. And the best way to reach this vital quality is by using Instagram manager apps.
Let me explain it further. If you're already into Instagram, you probably know that the concept of engagement on Instagram has changed drastically over the few years. Those were old days when you could simply use bots or buy followers and likes to gain popularity on the platform. Thanks to the ever-changing Instagram algorithm, the only way to gain real followers and being successful on Instagram is engagement. The more engaged with the community you are, the more your chance of being visible and popular. 
As mentioned earlier, achieving this level of engagement on Instagram requires hours of focused work. As a businessperson, you may not have enough time to deal with promoting your Instagram. One alternative option would be hiring an Instagram manager, which is not exactly a budget-friendly decision. 
A better alternative is to use Instagram apps. Here's why you should use them:
They're way cheaper than other methods of Instagram marketing.
You can save time
Using manager apps, your Instagram growth is guaranteed.
They come with many other useful features. 
Just be careful about choosing the best Instagram app; not all of them are equally valid. 
Step 3- Optimize Instagram Username, Display Name, and Bio 
As simple as it might sound, just like hashtags, Instagram username, display name, and bio play a crucial role in making you visible for those searching your services on the platform.
Make sure that your username and display name (the name that appears above your bio) includes your business' main keyword, and your bio contains the secondary ones. What are your main and secondary keywords? Take a look at this restaurant Instagram page:

As you can see, for a restaurant, the main keyword is obviously "restaurant," which is included in both the username and the display name. Also, This restaurant serves Latin American food (secondary keyword); so, they've mentioned that in the bio. 
Optimizing these parts for the Instagram search engine can make a huge difference. So, don't overlook them. 
Step 4- Consider Instagram Shoppable
You might have your website or other channels of sales that work perfectly for you. But on Instagram, people really love to buy stuff, even as a hobby. That's why you should consider using the Instagram Shoppable feature. This tool allows your customers to pay for the items right on the app.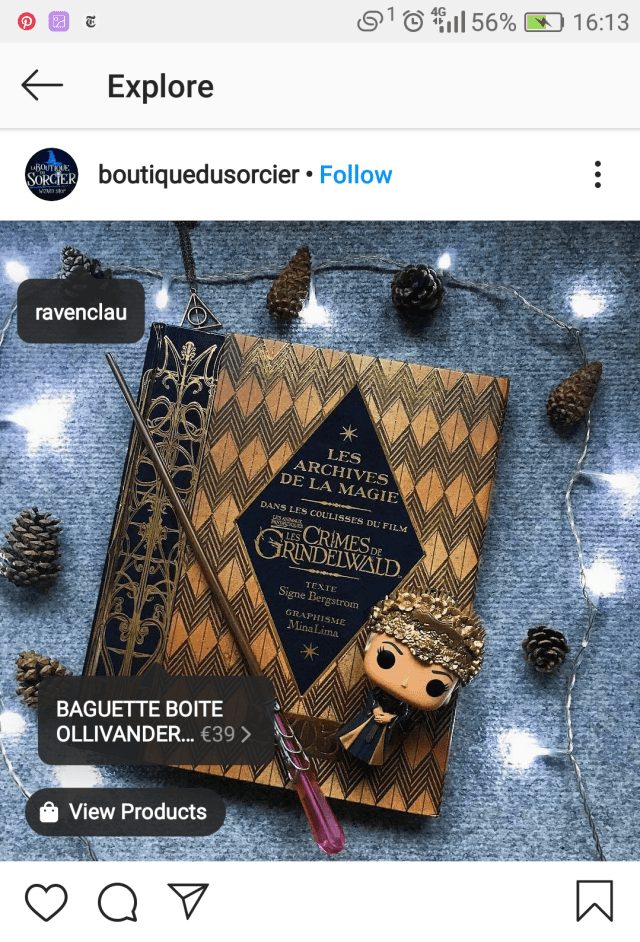 To use this tool, you must have a business account connected to your Facebook catalogs. Also, Your account must be approved for Instagram Shopping. Then do these steps (from Instagram help center):
Go to your profile and tap 
Tap Settings
Tap Business.
Tap Shopping. Note: The option to tap Shopping is only available to accounts that have been approved for Instagram Shopping.
Tap Continue
Select a product catalog to connect to your professional account.
Tap Done.
After a few days, your Instagram shop is ready to use!
Step 5- Make the Most of Instagram Story
Have I mentioned that Instagram engagement is vital for your success on Instagram? A very useful tool on Instagram, which skyrises your engagement is Instagram Story. There are so many reasons why you should use Instagram Story for your business. This part of the app gives you numerous opportunities to be creative. 
Feel free to try all the amazing filters and stickers to entertain your followers. Poll, quiz, emoji slider, and the countdown (a great way of accounting for upcoming products) are only some of the few features of Instagram Story.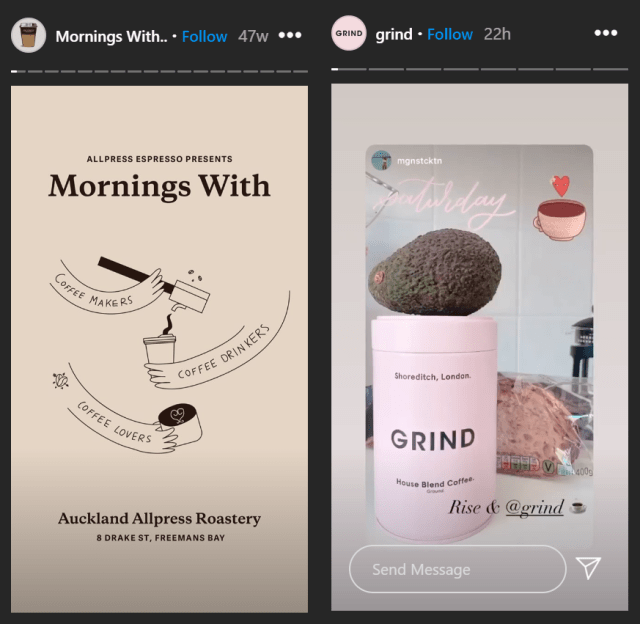 Step 6- Use User-generated Content (UGC)
Using user-generated content is a fantastic way to gain your customer's trust, along with their engagement. Don't forget that although they might have a small audience, UGC works like a free advertisement for your business. When other followers see real and authentic content, it provides them a more tangible experience. Think about it; why would anyone advertise a product or service for free unless he or she absolutely loves it?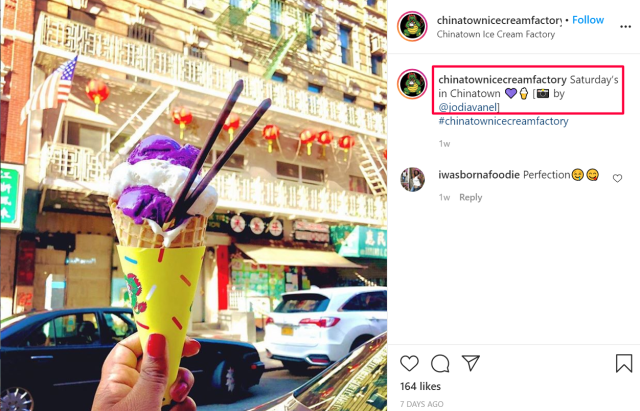 Even major brands such as Coca Cola and Starbucks use UGC to enhance their engagement level on Instagram.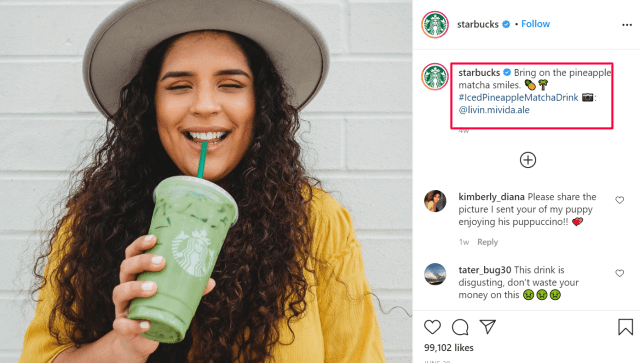 Step 7- Run an Influencer Campaign
Another great way to increase your visibility on Instagram is by running an Influencer campaign. No matter what your business is about, you can find perfect influencers to promote your page. Your budget might not allow you to work with macro-influencers (those who have 100K to 1M followers), but micro-influencers are better options.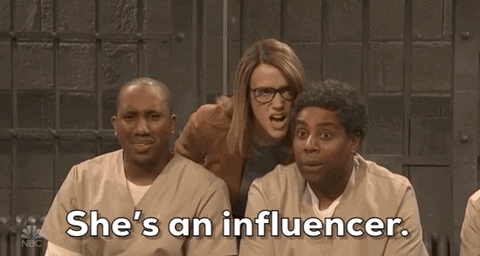 Believe it or not, it's better to partner up with Instagram micro-influencers as they produce more engagement compared to the more prominent names. As you run a small-sized business, it's a good idea to contact a local influencer, especially if you have a store or office in the town.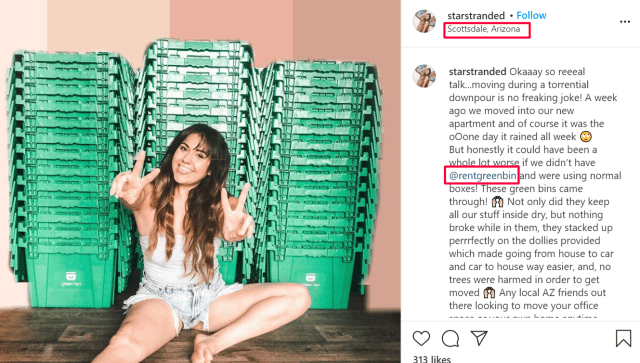 Step 8- Keep Eyes on The Competition
Unless your business is incredibly rare, you always have a handful of competitors on Instagram. Try to track and monitor at least your best five competitors on Instagram to see how they manage their accounts. Seek out for their weakness and learn from their mistakes to avoid them in the future. Also, get inspired by their best posts and try to create your own ideas based on them.
I'm not saying that you should copy the ideas, captions, or photos; that would be wrong and useless. What you should do is learn from them, as they are the best in your niche and then customize those ideas for your own business. 
Step 9- Instagram Contests and Giveaways
People love getting free stuff. Who doesn't? Well, you can get advantages of this spirit to promote your business on Instagram. Running an Instagram contest or giveaway is not a difficult task to do. Just define some simple rules such as "Like and share this post" or "Tag three of your friends to win" to persuade your followers to participate.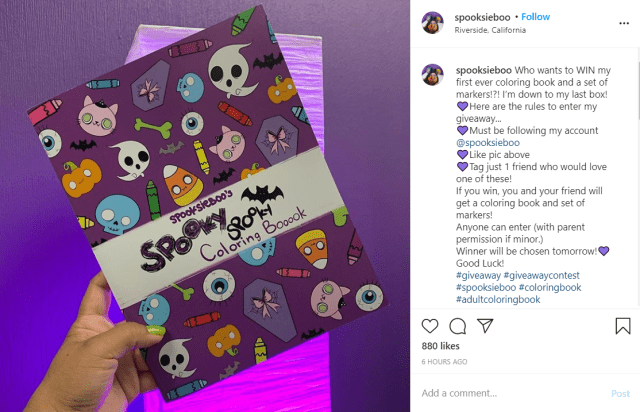 You can use one of your products or services (or a considerable discount) as a reward.  
10- Use Instagram Ads
The last item on the list is not a free tool; however, it definitely worth trying. Instagram ads can make a sharp difference if you correctly apply them. The good thing about Instagram apps is that you can start with negligible amounts of money and see how they go. It pretty much works like Facebook ads, but make sure you know all things about Instagram ads for your business before launching a campaign.  
Final Words
Just because your business is small does not mean your audience should be small too. Take the necessary steps that I've mentioned to build a whole new digital customer level on Instagram.