How can your eCommerce store's subscription offers stand out from the rest? Helping shoppers save time and money is nice, but it isn't enough to woo and keep repeat customers anymore. 
In the crowded subscription space, merchants have to compete on value and keep things interesting. One way to do this is by adding subscriber-only perks that your current customers will be happy to stick around for—and that new customers will sign up to get. 
Here are some subscription superchargers to consider, with examples of how brands are rocking them.
1. Offer premium services for subscribers
If you offer regular retail as well as subscription services, how can you get more customers to set up monthly or quarterly standing orders for t-shirts, stickers, quinoa bars, or whatever you sell?
Yes, subscribing is convenient and thrifty—but so many stores offer subscription options now that it can be hard to tell them apart. 
One way to put your subscription program ahead of the pack is to offer a sweet perk or two that regular customers can't get. Case in point: Pet retailer Chewy.com's Connect With a Vet telehealth program gives the store's Autoship customers free live chat consultations with veterinarians about nonemergency issues, even on weeknight evenings with their regular vet is off doing non-vet things. 
So now, not only are their Autoship customers saving money and time on pet supplies, but they also have a resource on call when Rocket swallows a piece of electrical tape or Fifi won't stop scratching her ear. Customers who want to use Connect With a Vet but don't have Autoship can set up a subscription and get the perk right away. Everyone wins.
Try it with your store
Here's how your eCommerce store can use premium services to grow subscriptions.
Think about what your customers' lives are like and what kind of help they could use. Review your customer personas, look at customer reviews of your store and products, and go over the kinds of customer service questions you get. You can survey your customers, too. 
When you find something that they need, that's valuable to them and that you can offer, test it out. For example, maybe your clothing site offers a button-down shirt of the month subscription. Can you offer video consultations with a stylist so customers can put their look together with confidence? 
No budget for stylists or veterinarians? Consider that classic perk for repeat customers, free fancy gift wrapping so they can wow their family, friends or clients without having to do that thing where you try to hold a bow in place while you tie it. 
2. Create exclusive brands, products, and access just for your subscribers
Are you offering the same products as other retailers? If you can add some options that your customers can't get anywhere else, they're more likely to sign on and stick around. 
Exclusive stuff plays on our natural response to scarcity: Rare trading cards, mint-condition vintage action figures, the last cookie in the jar—they're more desirable because they're hard to find or limited.
For example, clothing subscription company Stitch Fix offers exclusive brands tailored for different customer personas and presents them along with styling tips.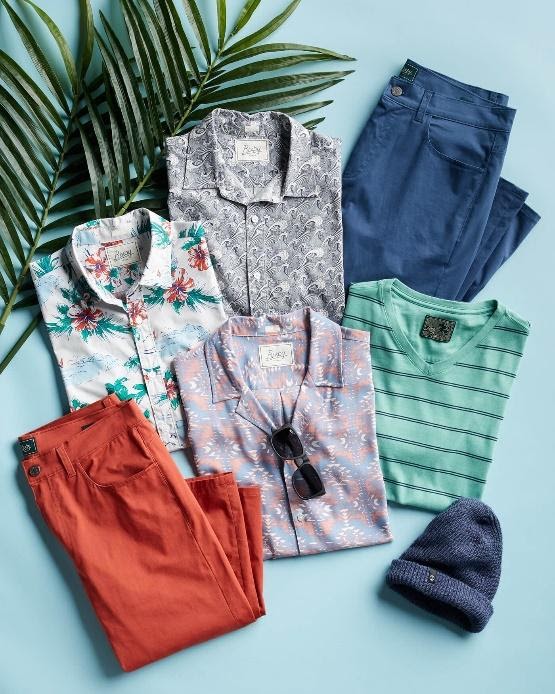 Try it with your store
Here's how your eCommerce store can use exclusive products and access to grow subscriptions.
Can you make or order exclusive items your customers won't find anywhere else? If so, serve them up for your subscribers and highlight the fact that you're the only store that has them.
Another way to get more people to sign up for your subscriptions is to make them wait. Seriously. Limiting the number of customers you let into a premium program and setting up a waitlist to join can build excitement and helps you identify the people who are really into your offer. This is a popular approach for entrepreneurs who run membership-based online communities. 
3. Make your subscribers part of something bigger
Linking acts of generosity to subscriptions lets your customers participate in your store's giving programs while they shop. For example, each paid yearly subscription to healthy grocer Thrive Market covers the cost of another subscription for a family in need.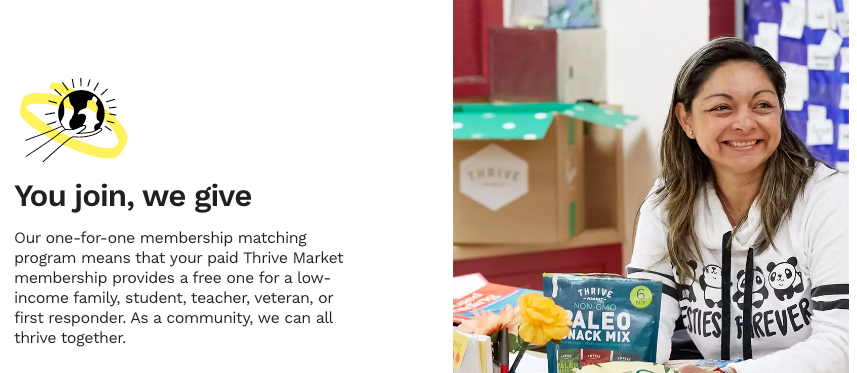 Try it with your store
Here's how your eCommerce store can use giving programs to grow subscriptions.
If your product is a necessity and not always affordable for people who need it, like healthy food, the one-for-one model that Thrive Market uses could work for your business. 
Otherwise, is there an organization you're passionate about supporting or a cause that your customers care deeply about? Can you donate a set amount to that group for every subscription your customers purchase? If so, talk with the group's PR team to see about setting up a partnership around your subscription/donation program.
4. Create partnerships that add value for your customers
In 2020, the Venn diagram of people who were ordering takeout and people who were putting food on their credit cards was probably close to a circle. And when two businesses serve the same customers in a related way, there's an opportunity to give those customers a special deal. 
For example, credit card issuer Chase partnered with food delivery app DoorDash in 2020 to give cardholders free and discounted DashPass subscriptions.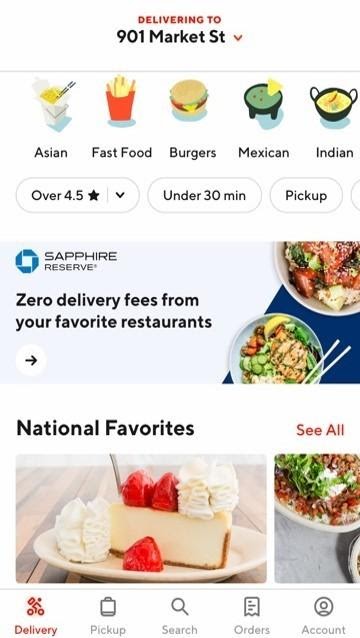 This perk let Chase customers save on takeout delivery and service fees with DoorDash, and it funneled customers into their subscription program where—ideally—a lot of them would stay even after the free pass ended. On the Chase side, the bigger DoorDash perks for holders of higher-tier cards may have nudged some cardholders to trade up—and some people to apply for a Chase card. And of course, all those subscribers paying for takeout with their Chase cards was good for the bank, too.
Try it with your store
Here's how your eCommerce store can use partnerships to grow subscriptions.
Is there another related business that your customers also use? If so, can you partner with them to offer a deal? For example, if your online store sells clothing, can you partner with an online tailoring and alteration service (yes, they exist!) to offer an exclusive discount for your subscribers? 
However you choose to step up your subscription sales game, it starts with listening to your customers and delivering the benefits they want, and it succeeds when you find the right service providers, products, causes or partners to make those benefits a reality.
Ready to build your subscription eCommerce site? Get started today with Virtue Media.