Social media can help your online business deliver fast service that keeps your customers happy, impresses onlookers and strengthens your brand reputation – if you do it right. 
So, what exactly does your business need in order to deliver standout customer service on social media? Let's break it down. 
The first thing you need is a presence where your customers and target audience spend time. The best Facebook customer service game plan in the world won't do you much good if your customers are all on Twitter. 
Let's look at the three big platforms in terms of customer service. One or more may be right for your brand.
But don't overlook smaller niche platforms or newer entries in the social game. The key is to help your customers where they are.
Offering customer support on Twitter 
Twitter users engage with brands a lot.
How much? According to Twitter marketing statistics rounded up by Brandwatch, 80% of Twitter users have tagged a brand in at least one of their tweets, and 77% feel better about a brand if their tweet gets a response. 
But that reply tweet needs to come fast, because more than half of Twitter users expect one within an hour. Offer speedy, helpful responses on Twitter and you can build a lot of goodwill. 
Pro tip: You can create a separate Twitter account for your customer support team, as we've done at Virtue Media.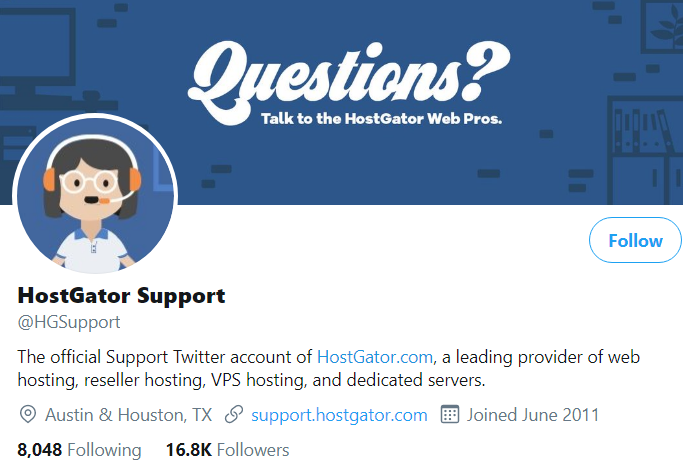 This keeps your customer service questions from getting lost in your main page's threads, and it shows that your brand takes customer support seriously.
Delivering customer service on Instagram
If your business sells to consumers, Instagram is a good place to be, because 
60% of Instagram users find new products there.
More than 200 million Instagram users check out at least one business profile every day.
Instagram lets you visually showcase your products and respond to customer questions. It also lets your audience shop with you in the app. Get them in the mood to buy with your awesome customer support!
You can have more than one business account on Instagram, but many brands just respond to customer service issues on their main page, as Athleta does here.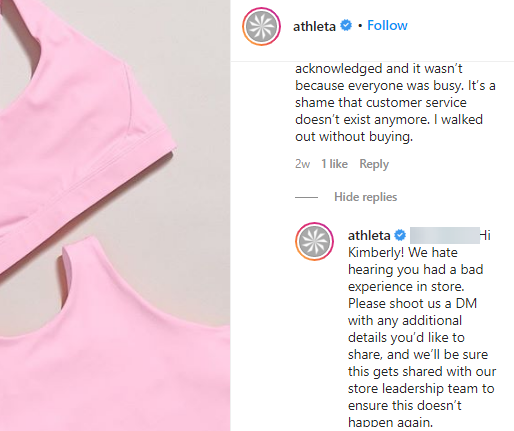 Why the difference from Twitter? In a word: visuals. A customer service convo on Twitter doesn't need graphics or video to exist. A post on Instagram must have some visual content, even if it's just a premade graphic. 
Running a second Instagram account means creating twice as much content. And there's no need if people are already on your main page for the visuals. Go ahead and help your customers where they are.
Pro tip: Want to give customers a less public way to reach you on Insta? Add a message button to your business profile:

Creating customer support options on Facebook
Facebook is the biggest social platform in the world, and it gives you options to provide customer service in ways that other platforms don't. 
First, you can add a contact button to your business page so customers can reach you directly.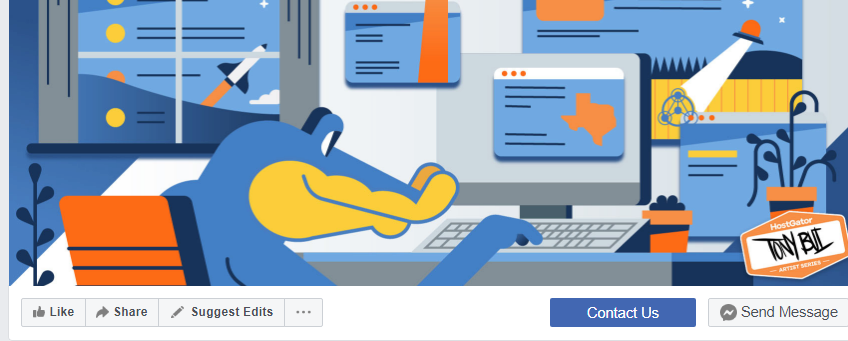 You can answer customer questions on your business posts and in public comments that mention your brand.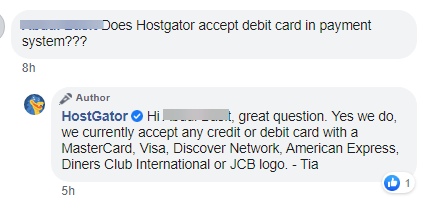 You can also create customer support groups where members can ask questions, get answers and offer advice. 
Virtue Media did this with our Website Owners Helping Website Owners Facebook group, which we started in early 2020 to help people deal with site questions during the early days of the pandemic. Now the group has more than 2,500 members and lots of active discussions.
Ways to help your customers find your support resources
Your toolkit should include a few notices to help people get help on social when they need it.
Remember Virtue Media's customer support Twitter account? We made sure to mention it in our main Twitter profile, so people know where to go for help. 

And if they get to our support page and decide they need more in-depth info, they can follow the support link to the resources on our website.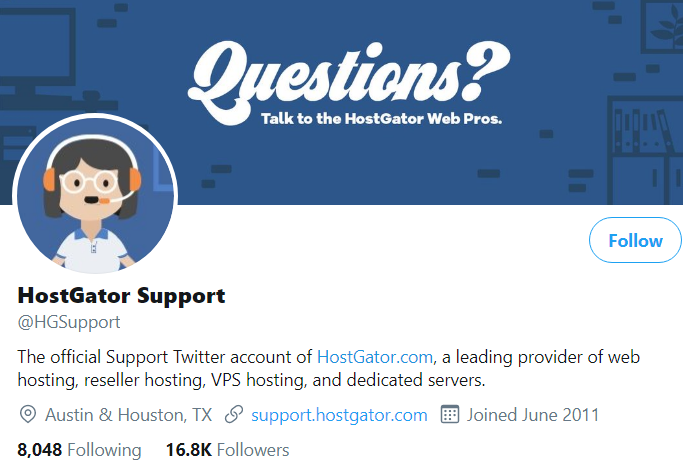 On Facebook, our customer support group is featured on our main page Groups tab:

The right apps to monitor your brand mentions on social media
All the options we've described so far work great if your customers know where to find you. But they might not know you have a customer-service team standing by on Twitter or a cool Facebook group. 
So, if they have a question or complaint, they're going to tag you in their own posts and trust you to find out about it. And if you want to build customer service credibility, you should respond to every one of those tags like Gotham City P.D. just lit up the Bat-Signal. 
How can you make sure you don't miss any mentions? Track 'em with an app or two. 
TweetDeck is free, lets you monitor your mentions, and as you might guess, works exclusively on Twitter. 
Mention's social media monitoring plans let you track your brand, your hashtags and competitors. The free starter plan lets you track up to 1,000 mentions a month on up to 3 social platforms. 
Hootsuite has built in tools that let you monitor Twitter and Facebook mentions in the dashboard. Apps within Hootsuite like Brandwatch and Talkwalker let you check your mentions in more social platforms and across the web. Hootsuite's professional plan lets you connect up to 10 social profiles for $29/month.
The most important tool in the kit: consistent customer service
Do you already have standard procedures in place for handling customer service issues? If so, you can adapt them for social. For example, add a step to your procedure inviting the customer to DM you so you can have a private discussion about their issue. 
If you don't have a customer service procedure in place yet, now's the time to set one up. That's because you want to deliver consistent service to all your customers—especially since you'll be doing it publicly, where discrepancies will get noticed fast. 
Basic steps to include are:
Greet the customer by name or social handle.
Thank them for reaching out or apologize for their bad experience.
Let them know you want to help.
Ask for more information via DM.
Offer a solution or escalate to the owner/manager.
Confirm that the solution works for the customer.
Thank the customer and ask them if there's anything else you can help with.
Follow up with a quick customer satisfaction survey.
Have a question about Virtue Media's web hosting plans for small business? We've got 24/7/365 support!