When you own a small local business, you have to find the most affordable options for promoting and marketing your brand. Unfortunately, when it comes to SEO (search engine optimization), that need can put you at risk.
Many of the cheapest SEO companies employ black-hat techniques based around trying to game the system – for example, building hundreds of low-quality links on spammy sites or publishing keyword-stuffed pages that don't make much sense to humans.
While some of those techniques worked in the early days of the internet, search engines have updated their algorithms over time to ensure that black-hat techniques not only aren't rewarded with high rankings, but are now punished with search engine penalties. This is one area of business where cutting corners can have big consequences.
You're a lot better off employing a few white-hat link-building strategies on your own or hiring a legitimate SEO company than taking on the risks that come with black-hat SEO.
15 Link-Building Ideas for Local Businesses
Link building is the most challenging part of SEO. You have to convince other websites to link back to yours, something they have little incentive to do in most cases. But putting in the effort to earn links for your local business can pay off big.
In a BrightLocal survey, 63% of local SEO experts said link building was "very effective" for boosting rankings. 
This is an area of business where it pays to be local. Local rankings are less competitive than general ones, and being a part of a local community presents some unique linking opportunities. Here are a few legitimate link building techniques local businesses will want to consider.   
1. Partner With Other Local Businesses.
A lot of link building is ultimately about relationships. People are much more likely to add a link to your website on theirs if they have a genuine connection to your business.
This isn't conjecture. In that same BrightLocal survey, experts named building relationships with local businesses and influencers as their #1 tactic for successful link building. 
Research other local businesses in your area that do something related to what you do. For instance, if you sell dog treats, that could include pet groomers, dog walkers, veterinarians, and dog trainers. Reach out to the business owners to discuss ways you can help each other out. You could offer referral discounts for customers you recommend to each other or plan events together. Working together with other businesses will lead to natural linking opportunities, along with any other benefits you get from the relationship.
Many local events depend on sponsorships in order to cover costs. And in exchange, they'll provide promotional benefits to their sponsors.
Look up conferences, festivals, or professional events in your area and consider which of them are likely to attract people who are potential customers. Any event with a relevant audience of attendees is one that could be a good fit for sponsorship and, in most cases, your sponsorship will come with a link on the event's website.
In addition to events, many local nonprofit organizations look for annual sponsors as well. And these tend to provide more long-term benefits than an event that only lasts a few days at most.
Consider the values your typical customers have and look for nonprofits that are a good match with the message you want to send to them. If you own a health food restaurant, then organizations that focus on improving healthy food access or sustainable food practices would be a natural fit.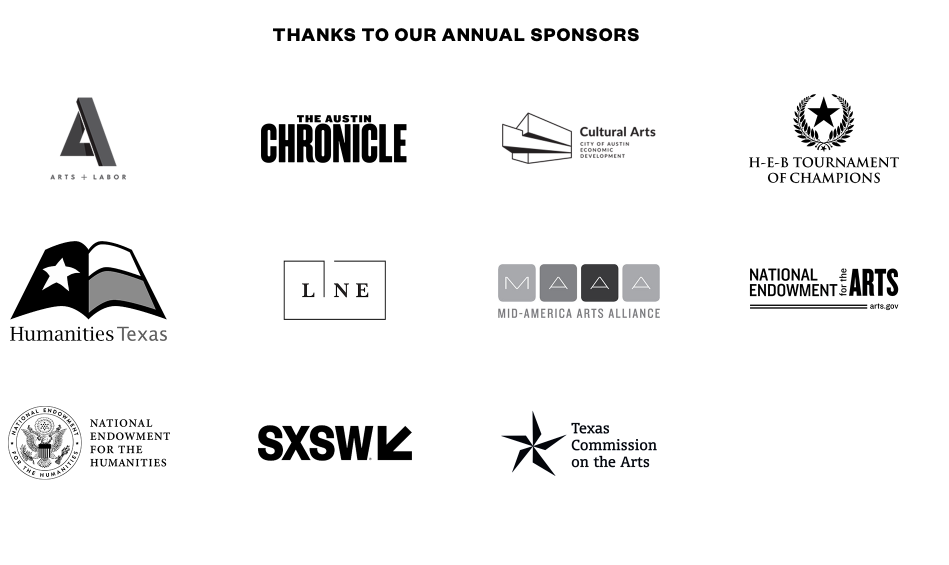 4. Join Local Professional Organizations with Directories.
Most cities have a chamber of commerce and some have a number of different chambers focused on certain business owner demographics (e.g. an LGBTQ chamber of commerce, a Hispanic chamber of commerce, etc.). In addition, you can often find a number of professional organizations specific to certain industries.
Identify any relevant professional organizations in your area and see if membership comes with inclusion in a directory. If so, it's another good way to earn a local link.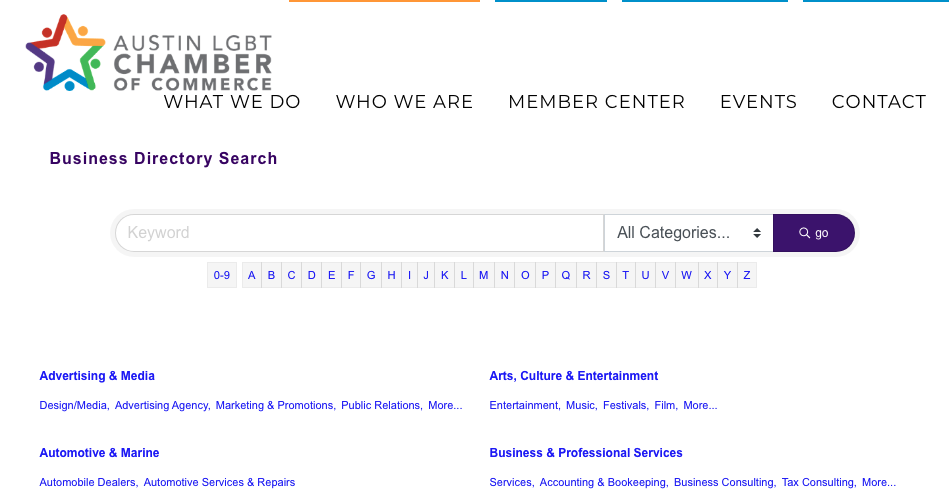 5. Host a Charity Drive or Fundraiser.
This tip doubles as both a way to do good and a way to earn links. When you work to help a cause other people care about, they have every reason to help spread the word to get more people involved.
The nonprofit that you support will help promote it on their own site. Local journalists and bloggers may cover the story as something newsworthy. And any followers of the nonprofit or publications that cover the story may be inspired to share news about it to their own followers as well.
6. Write and Promote Local Content.
Content marketing is a big part of white-hat link building because when you create really great content, it gives other websites something worth linking to.
A lot of businesses are doing content marketing, which means this tactic can be pretty competitive. But you don't have to compete with every business in your industry in the search rankings, just those that serve the same local audience you do.
Local businesses can therefore often gain some real traction by creating useful content that focuses on local issues. Try to find topics that are relevant both to your business and to the local community. If you own a bike shop, you could write blog posts about the best biking trails in town and provide coverage of local legislation that adds new bike lanes. 
7. Connect with Local Bloggers.
Many communities have local bloggers that write about things to do around town or issues relevant to residents. These blogs are often a good opportunity for earning local links.
Identify relevant bloggers in your city, and reach out to see if they're open to a relationship. Maybe they'll provide a review in exchange for a free visit to your business, or you can set up an affiliate-style arrangement where they make a little money every time one of their readers makes a purchase because they heard about it through the blog.
If you can work out an arrangement that you both consider beneficial, they'll have a good reason to mention you on their blog and you'll earn a new link.
8. Look for Relevant Round-up Pages.
A lot of websites that have a local focus will write round-up posts highlighting the best businesses of different types – think titles like "The Best Brunch Spots in Chicago" or "The Best Coworking Spaces in Austin."
Think of different categories your business could fall into and see if there are any local round-up blog posts you could be a fit for.  For any you find, reach out to the author to see if they're aware of your business and willing to consider an addition to the list.
Don't expect this strategy to have a huge success rate. The blogger would have to choose to do extra work in order to include your business, and also may not honestly see you as belonging on the "best" list by their standards. But if they are willing to give your business a try and see if you belong, it could earn you both a link and be the start of a relationship with a new local blogger.
9. Write Guest Posts.
Guest posting is one of the most common white-hat link building tactics because it provides value both for you and the other website. Instead of asking another stranger with no investment in your business to do the work of adding a link to their website, you're offering to do something for them that benefits them and their audience.
Research the blogs in your city to identify ones that are relevant to your business and accept guest posts. That won't always mean a straightforward connection. An accounting firm doesn't need to find blogs that are about accounting specifically—that local knitting blog may be interested in a post about all the things readers should know before monetizing their hobby. You just need to find blogs with enough of a connection that you can provide value to their audience. 
Brainstorm topic ideas that are relevant to the blog's audience while also providing a natural opportunity for you to include a link back to your website. Then start pitching. For every blog that accepts your pitch, make sure you write a really good piece and include a link or two to pages on your website where it fits naturally (don't awkwardly force it in).
10. Do Broken Link Building.
Broken link building is another common tactic that combines doing something useful for the website owner at the same time that you ask for a link.
The goal here is to find examples of broken links on relevant websites that point to something similar to a page on your website. Then contact the website owner to let them know there's a broken link on their site and recommend yours as a good replacement.  It's alerting them to a problem with their website they may not have been aware of, while offering an easy solution (that just happens to benefit you).
Spotting broken links on the web may sound like an unrealistic undertaking, but a number of subscription SEO tools have features that make that part of the process easier. Once you've identified the broken links, it's just a matter of crafting a solid email that explains why your webpage is a good replacement.
11. Create and Give Out Awards.
People love getting awards and are quick to share about it whenever they're recognized. If you start giving out local awards to individuals or businesses in relevant categories, it's a good way to get the positive attention of the people you honor who are then likely to share about the award to their own audiences.
If you own a local gym, you could create awards for business types your customers are likely to value such as healthy restaurants, natural food stores, or vitamin brands and open up voting to your members. It provides your customers a way to engage and provides you an entry into connecting with the businesses that win (see also, tactic #1). The winning businesses are likely to link back to your awards page and the people who love those businesses may share news of the award as well.
12. Apply for local awards.
Creating awards is a valuable endeavour, but you can likely find a number of local businesses and organizations already giving out awards to professionals and businesses in your community. You may be a viable candidate for some of these! Keep an eye out for as many relevant local awards as you can find, and nominate your business and or people that work for your business anytime you're confident you're a fit. 
If you win, your business will get more local attention, you may get a link on the website announcing the awards, and you could earn additional links if you get coverage from local publications about the award.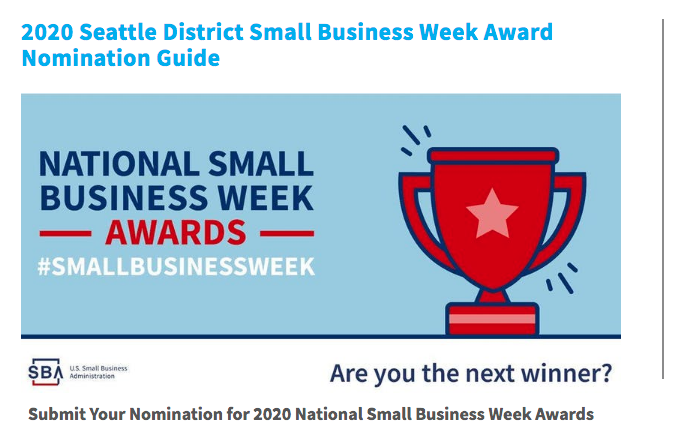 13. Identify Local Discount Listings.
Do you offer discounts for special groups, such as veterans, students, or essential workers? There may be websites in your city that curate lists of local businesses that offer these kinds of discounts. That's a good opportunity for a link!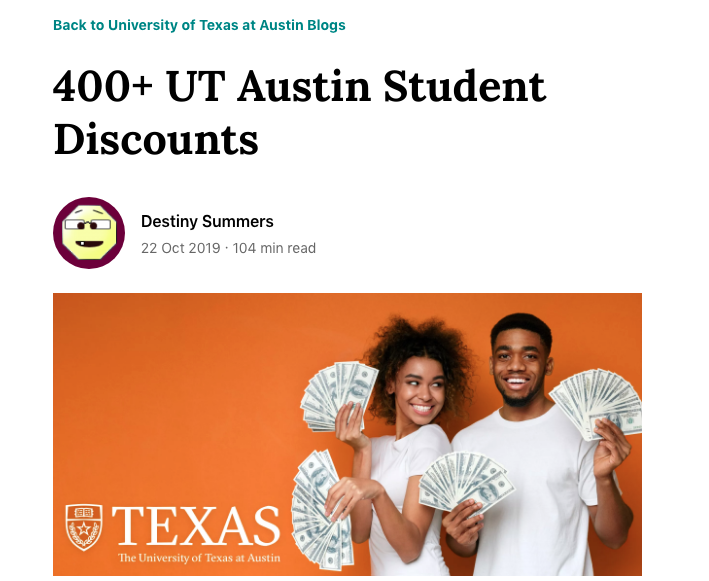 Look for as many examples of relevant discount listings as you can find, and contact the website owners to let them know about the discounts you offer. The added information makes their list more valuable to readers, which gives them an incentive to add you to the list.
14. Perform a survey.
Writers love statistics, because they're a great way to back up the points they make. If you can provide a useful statistic to local bloggers and journalists, you're likely to gain a number of links from it. 
Create a survey that covers local concerns or issues. Tap into your email list and social following to get responses. And if you've developed relationships with other local businesses, organizations, and influencers, ask them to signal boost your survey as well to increase the number of respondents (which makes the data more valuable).
Once you have enough responses, publish the data from your survey. Add in some nice charts and graphs to illustrate the information. Then promote your findings around the web. If you can be the source of a statistic that people in your community care about, other websites will mention it as well and include a link back to the source. 
15. Promote your projects to local press.
For many of these initiatives to earn you links, you need to draw attention to them from the right sources. That often means doing outreach to local journalists and bloggers to let them know about your efforts. Tactics like hosting a fundraiser, creating awards, or releasing original survey data can all potentially be newsworthy. But the people writing the news need to learn about them to know to cover them. 
Make a point of sending out press releases anytime you do something newsworthy, and contacting specific journalists on your radar anytime you do something relevant to their beat.
Consider hiring a local PR professional to help with this. They already have those connections established, so they get you coverage for your tactics faster. In addition to helping you build links, this is a great way to raise your brand's profile with local audiences and drive more attention to your business. 
White-Hat Link Building for Your Local Business
A lot of these tactics won't just earn you links; they'll help you become a more valuable and appreciated part of your local community.
That's one of the nice things about white-hat tactics – they're not about being sneaky or taking advantage of weaknesses in the system, they're all about doing things that are genuinely beneficial for the websites you reach out to, their audience, and your own business all at the same time.