This was the unofficial year of the webinar, as nearly every business event moved to the virtual realm. Now marketing and PR experts say online events are here to stay through next year and beyond. 
It makes sense. Webinars can help you reach new customers and upsell existing ones without traveling or face-to-face meetings. And webinars are easier to produce and host than you may realize. 
In fact, Virtue Media regularly presents webinars on topics like SEO success, holiday marketing, working with WordPress and more. We'll use some of them as inspiration in this step-by-step guide to create, promote and host webinars that will get your customers to act. 
What do you want your audience to do?
Start by setting realistic expectations for your webinar. Live events are especially good for 
Generating inbound leads through webinar registrations. 
Strengthening customer relationships by letting attendees get to know your sales, marketing or engineering people as they share info and answer questions.
Showcasing your company's expertise to attract potential customers, business partners and media requests. For example, Virtue Media promoted WordPress pro Blair Williamson as the host of a 101 webinar. Positioning your people as experts raises their profile—and your company's.
Moving customers closer to purchase by giving them detailed information about complex or expensive products or services. For example, a webinar that explains the features, daily activities and pricing for an upscale senior community—and answers prospective residents' questions—can be much more informative and compelling than a brochure.
What's a challenge your customers have?
Now that you have a goal, you need to answer a question or help solve a problem for your customers. It needs to be a topic worthy of 30 minutes to an hour of their time, so think big. 
Your webinar could tackle a:
Think about the customer questions you get most often. Then, pick one that needs discussing at length and host a webinar on that.
Who can answer your customer questions?
Your webinar hosts can be in-house experts, business partners or guests who are well-known in your industry.
Make sure they're comfortable with presenting and answering viewer questions in real time. And make sure they're available for some of the other stuff, like drafting a script, having a practice session and answering post-webinar questions. 
Draft a script and a slide deck
Wait, a script and a deck? Don't bail out now. Writing webinar scripts and decks isn't hard if you follow a few guidelines:
Set a time-based word target. Most people speak at about 150 words a minute. If you're planning a 30-minute presentation, limit your script to 4,500 words max – but you only need that many words if you're writing a full script that your speakers will read word for word.
Decide on notes or a full script. If your speakers are experienced presenters, you may only need a brief outline to remind them to hit the main points and examples for each slide. That can save you a lot of time on writing. 
Whether you write notes or a full script, include directions on when the presenter should [click] to advance to the next slide.
Decide how many slides you'll need. There are so many guidelines and "rules" about the number of slides. Our version: Stick to at least one slide per two minutes and add more if you need them. Just don't flip through so fast people miss your info.
Follow a format. Most webinar scripts include:
An introduction that welcomes guests, shares the title and topic of the event, introduces the speakers and explains their expertise.
Tips on how to ask questions (raising a hand or writing them in chat) and a reminder to stick around for the Q&A.
A quick summary of what you're going to talk about, followed by the presentation, and then a summary of what you discussed. 
Q&A. 
Most webinar decks include:
A welcome slide with your company's name and/or logo, the webinar title and a tag line.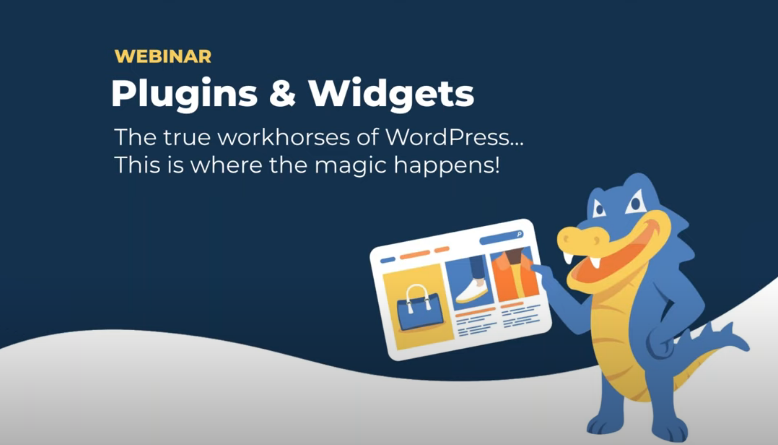 Speaker contact information and pictures or avatars for the introduction section.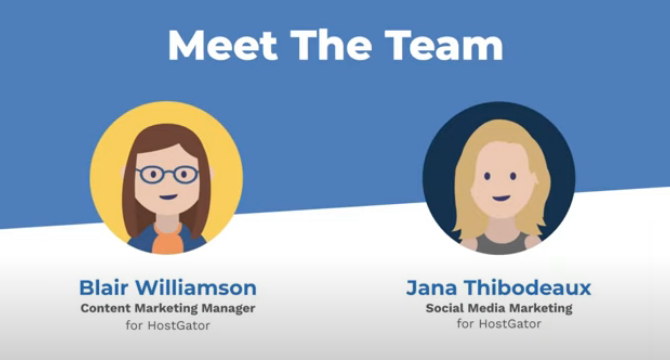 Simple visuals.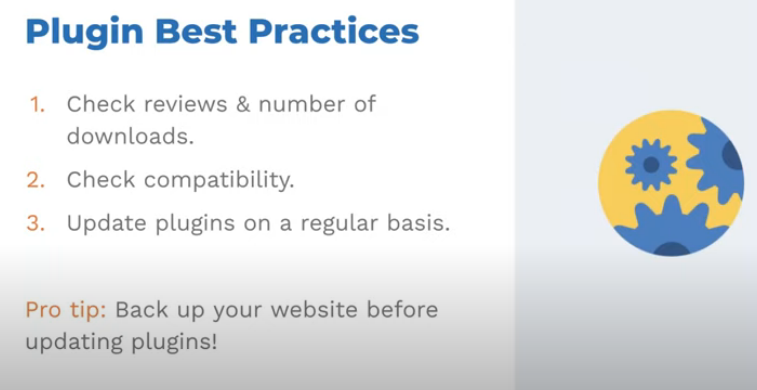 Other best practices: Don't just read the slides aloud. Viewers will tune out. Make your presentation accessible with PowerPoint's accessibility tools and post a transcript as soon as you have one ready. 
Consider handouts for attendees
Everyone loves a post-party goody bag. Send your webinar attendees a follow-up email with a link to the webinar recording, a downloadable slide deck or other resources.
Pick your platform
It's probably Zoom, but whatever webinar platform you use, check well ahead of time to make sure you have the kind of account you need for your speakers, the number of attendees you expect and the time you'll need. And make sure you have a secure webinar link to prevent gatecrashers.
Have a WordPress website? Check out these top webinar plugins.
Write and design a landing page so people can register for your webinar. When it's live, you can promote it for a couple of weeks through:
Social media posts and ads
Email lists
Your company blog and website banners
Press releases
But first, check for typos…
Proofread everything
Use your favorite spellchecker on the script or notes, the deck, your landing page copy and your promo copy. Then ask someone else to read over everything, too. Ask your speakers to check their names, contact info and biographies as well as their presentation sections.
Then look at everything again if any changes are made so you don't serve up surprises during the event.
Practice your presentation
Have a full run-through with everyone to check your script, slides, timing, presenter backgrounds, audio levels, camera angles and whether you can record.
If you run into problems, fix them and then do another run through. 
Presentation day checklist
Follow these steps for a smooth presentation day:
Have everyone who's speaking log in at least 15 minutes early for a final sound, video and background check.
Open your presentation, put up your welcome slide and share your screen.
Hit "record." 
Start on time. Maybe give it two minutes to let late arrivers log on while you cover housekeeping basics like how to ask questions in chat, but respect attendees' time. 
Start your presentation!
Answer questions from your audience.
Thank everyone and share your contact info again in case viewers want to follow up.
Post-event follow-up and analysis
After the event, stop recording and thank your presenters. Once the recording has processed, you can share the link and any other items you promised to your attendees. You might want to include a quick follow up survey about the webinar, too. 
You can also use the recording to create a view-on-demand version of the webinar. 
Watch for email or voicemail follow-ups from your attendees and answer them promptly. 
Check your analytics. How many people attended? How did they find your landing page? Did they view the whole webinar? Did they contact you afterward?
Use all the info to plan your next webinar. The more live events you create, the easier it gets, and the more you can grow your audience and customer base.