Educational content is a thriving business in today's economy. People are willing to pay big bucks for other professionals' insights, advice, and training. 
Similarly, social media continues to grow in popularity. We are seeing more and more influencers grow followings by offering creative, inspirational, and educational content.
Now, let's talk about one of the best kept secrets in the world of social media and content creation. 
Ready? Twitter is one of the best places to find expert insights, incredibly useful content, and the latest trends.
The best part is it's 100% free to engage on Twitter, and you can tap into a wealth of knowledge and grow a circle of friends. 
Here are the top accounts on Twitter that every web designer needs to follow.
1. Khoi Vinh (@khoi)
Despite the story Kho Vinh's profile picture tells, he is not actually Batman. But, he is as cool as Batman in the world of design.
Not only is he the principal designer at Adobe, but he also is the host of the Wireframe podcast, and runs his own successful blog—Subtraction.com.
When you follow Vinh on Twitter, here is what you can expect:
Examples of outstanding graphic and packaging design to inspire you
Tips and tricks for Adobe XD
Links to the latest Wireframe podcast episodes
Job opportunities at Adobe (as an added bonus)
If you're not following Batman—ahem—Khoi Vinh on Twitter, take some time and do so now.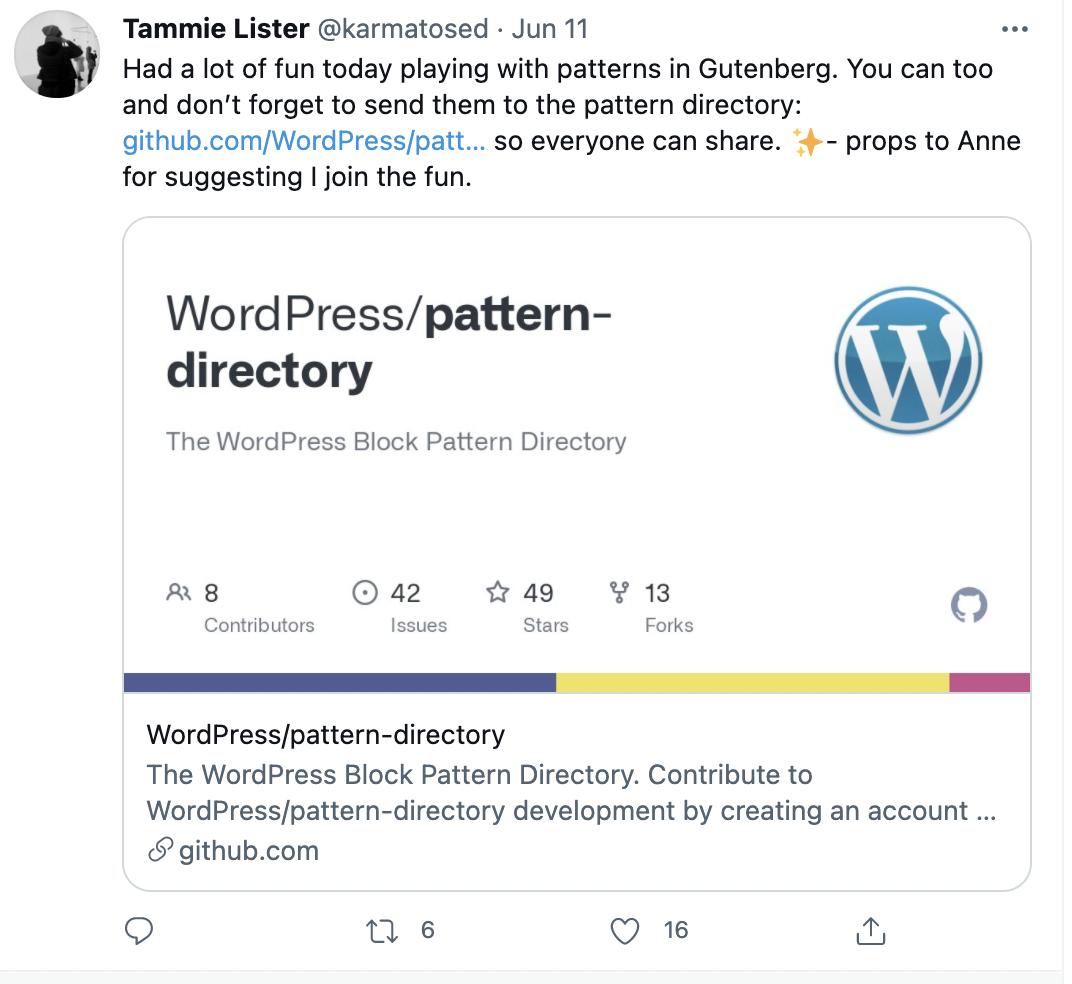 Tammie Lister is another must-follow designer on Twitter. She does design at Extendify and is a prolific artist. She is also a WordPress contributor and offers insight about open source to boot.
Here is what Tammie tweets about:
Guides to WordPress block templates in Gutenberg
Information about the WordPress pattern directory
Retweets about relevant WordPress updates
Tips about how to use the full site editor in WordPress
If you are planning on designing a site in WordPress, Tammie is your gal.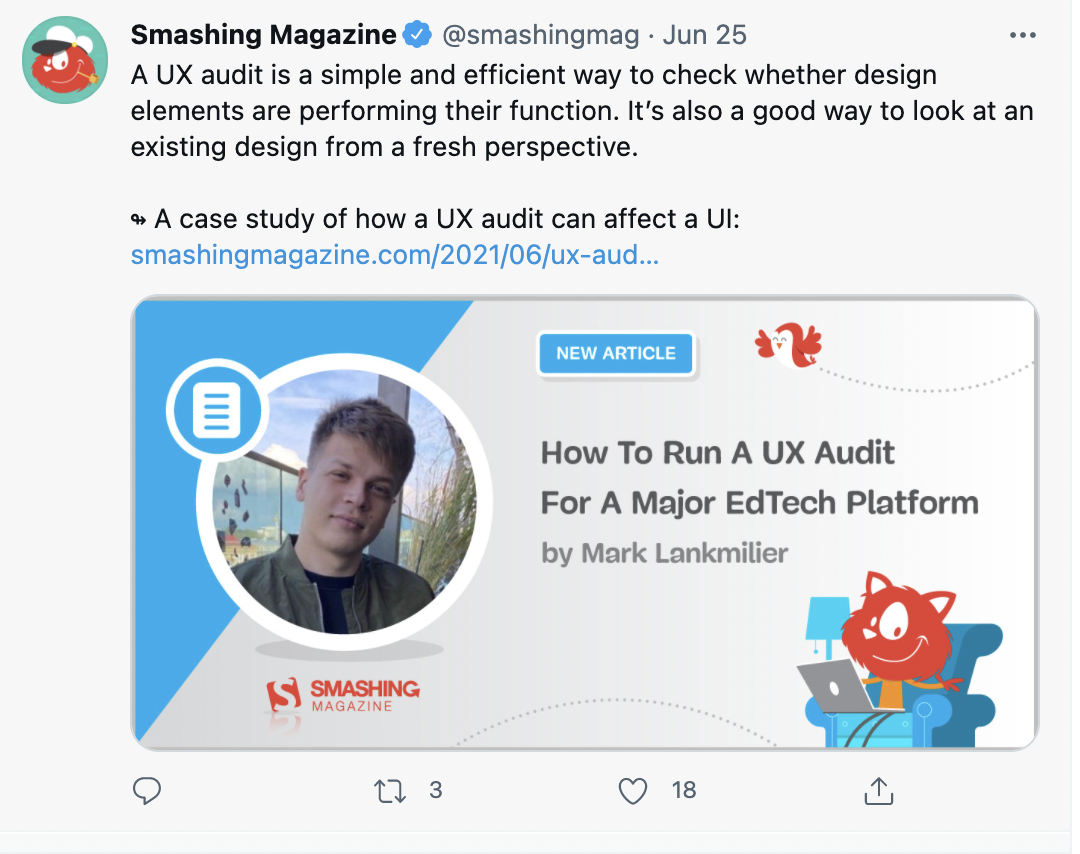 Are you interested in everything online design and development? If so, then Smashing Magazine is the perfect website and Twitter account to follow.
Smashing Magazine provides design inspiration and insight, How to articles, and awesome guides. On Twitter, you can expect the following kinds of tweets:
Information on image optimization
Links to color tools and resources
Tips and tricks about web design and code
Tips about maintaining end-to-end quality
While you're following Smashing Magazine, check out its website as well.
4. Charlene The Web Design Queen (@CharleneEBond)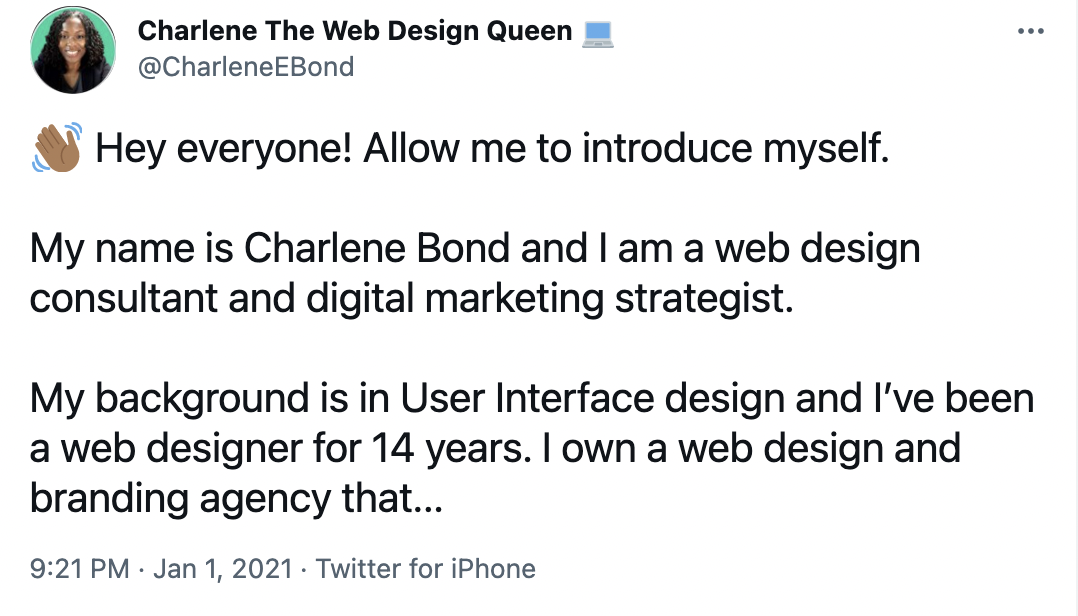 Charlene, The Web Design Queen, creates amazing designs to help other websites look good and make more sales. Besides being a stellar designer, she also helps educate others on how to become better designers.
Here are some of the most recent types of updates on Charlene's Twitter account:
Clubhouse discussion announcements on topics like WordPress and Amazon
Tips about how to build a quiz on WordPress
Info on what plugins to use for WordPress
Tips on how to build your email list
While you can expect design tips from Charlene, she also offers insight on how to own your online presence through your website.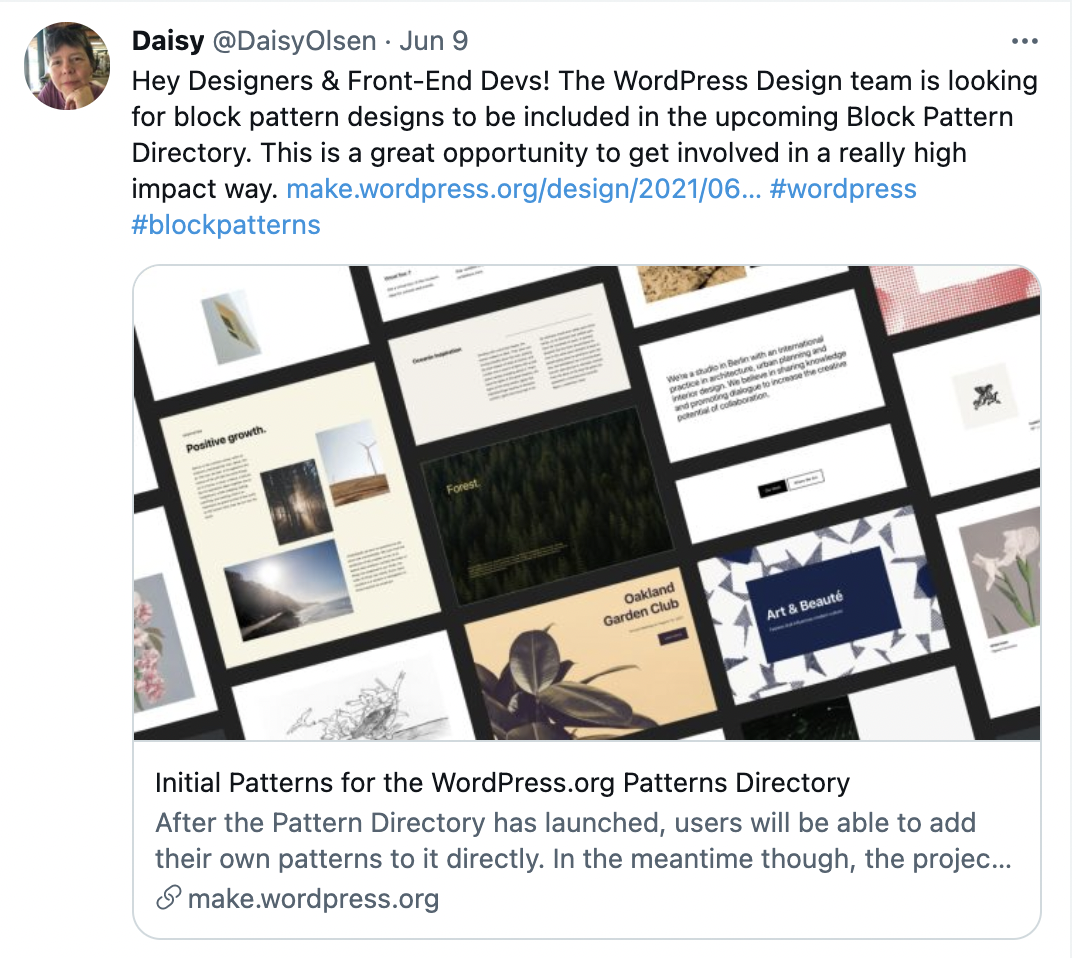 Professionally, Daisy Olsen works for Automattic, and describes her role as a Developer Relations Wrangler on the WordPress Open Source project. She also calls herself a WordPress Enthusiast. I call her a WordPress Expert.
Her Twitter account is worth following if you're looking for insights on how to design a better WordPress website. Here's what Daisy tweets about:
Links to insights about how to work in WooCommerce
Information about events with experts discussing WordPress, e-commerce, and more
Announcements about opportunities to contribute block pattern designs to WordPress
Q&A about design and development
You'll learn loads about web design when you follow Daisy Olsen.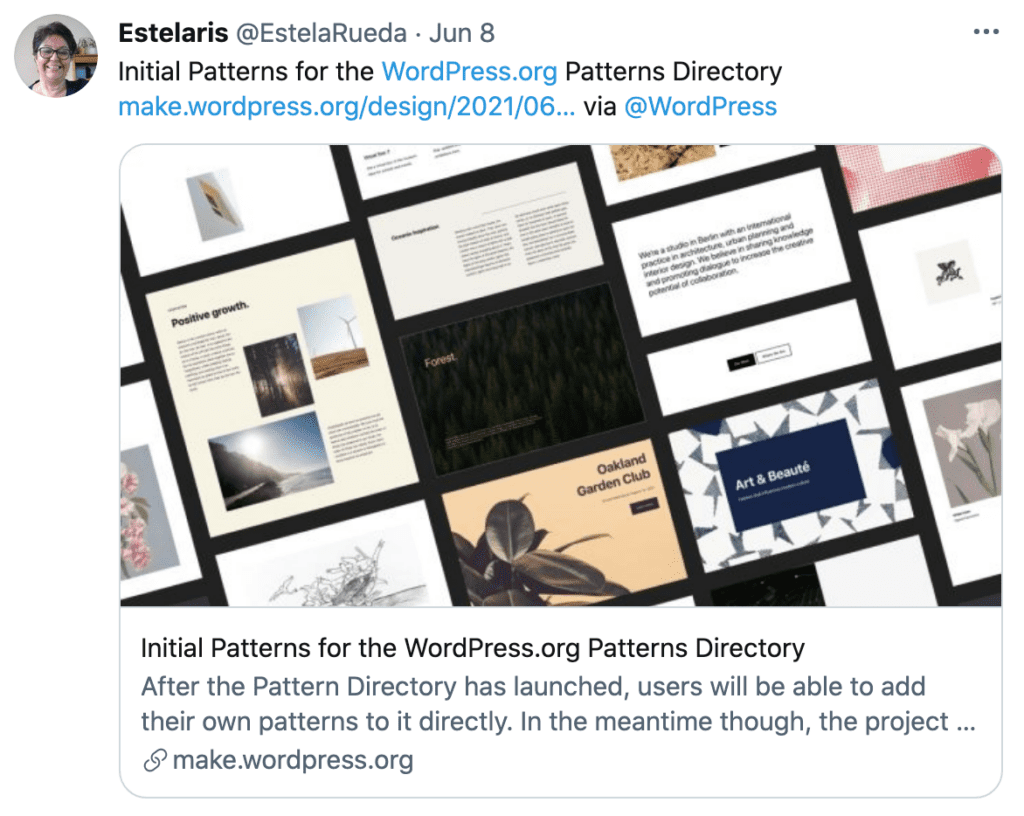 Estela is yet another WordPress-lover and design expert that every new designer needs to follow. She is part of The Design Team for the WordPress project that provides UI, user experience, and visual design expertise.
The Design Team also works to be one of the top resources for other designers across the WordPress open source project. On Twitter, she talks about:
WordPress updates like the Pattern Directory
Info about new WordPress versions (e.g., WordPress 5.7 "Esperanza")
Links to info about what is new in Gutenberg
Retweets to talks about WordPress security
Learn more about Estalaris and follow her on Twitter now.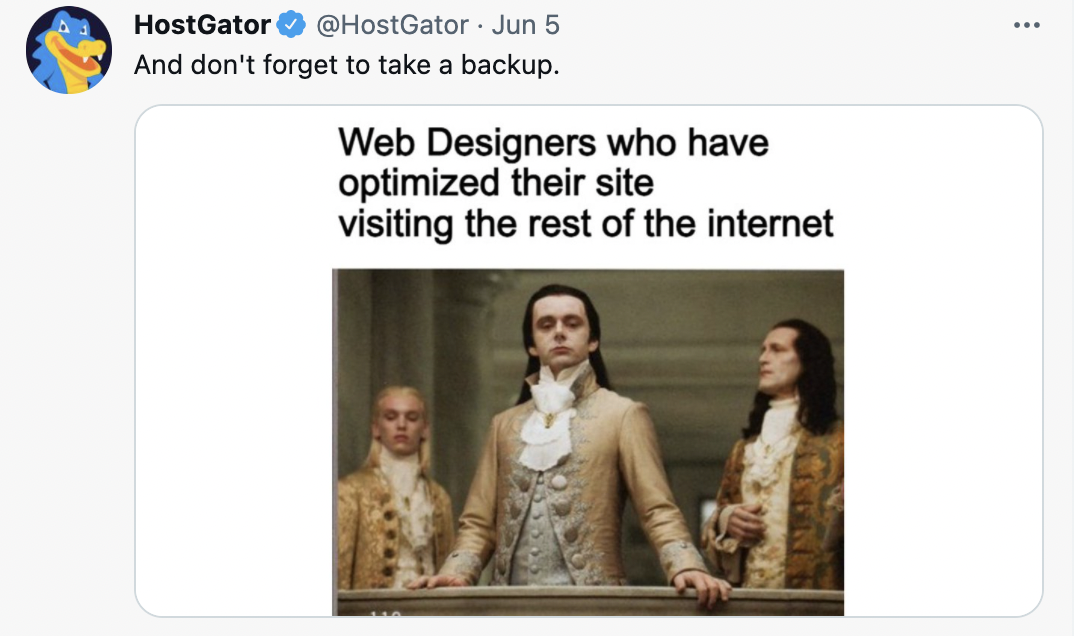 As one of the leading web hosting companies, the team here at Virtue Media is obsessed with everything WordPress, content, web design, and development. As such, our social media team puts a lot of time and effort into tweeting about WordPress and web design.
Here are some types of tweets from Virtue Media that may interest you:
Web design and development jokes to keep things light and hilarious
Relevant questions to help engage the community
Tweets to longer blog posts about web design and web hosting
Web design mistakes you should avoid
If you follow us on Twitter, we promise to deliver awesome content.
8. CSS-Tricks (@css)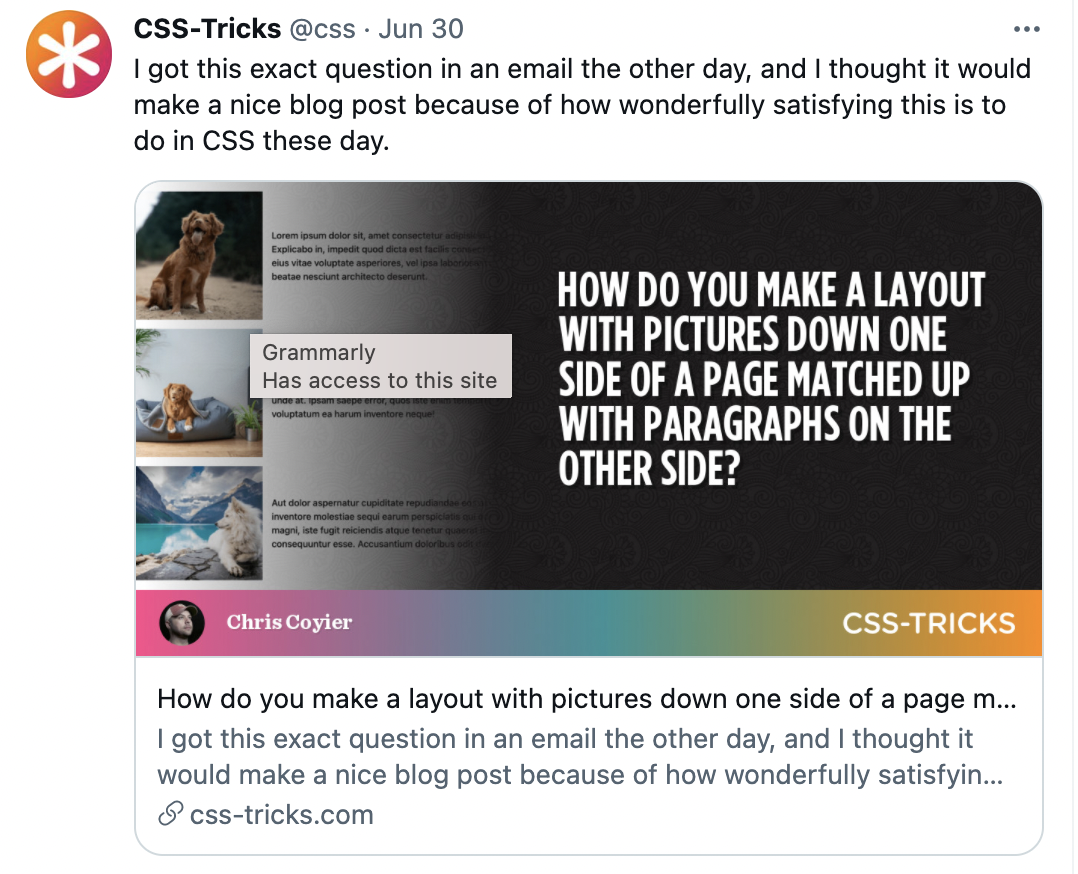 CSS-Tricks is the Twitter account for CSS-Tricks.com, which is a web design community that Chris Coyier curates. 
The website includes videos, guides, articles, books, and other resources you might need to learn more about CSS and other web design elements. On the @css Twitter account, you'll see links to:
Step-by-step processes for turning designs into code
Info about the stages of design
Insights from other design professionals like Eric Bailey
Practical use cases for scroll-linked animations in CSS with scroll timelines
Out of all the Twitter accounts for web designers, @css is one of my favorites.
Start designing with Virtue Media today!
As a new web designer, you already know you need a reliable web hosting company to host your website and your clients' websites. 
Check out the various web hosting options from Virtue Media today. We have several different plans and packages for shared hosting, VPS hosting, dedicated hosting, and reseller hosting. We know you'll love us!